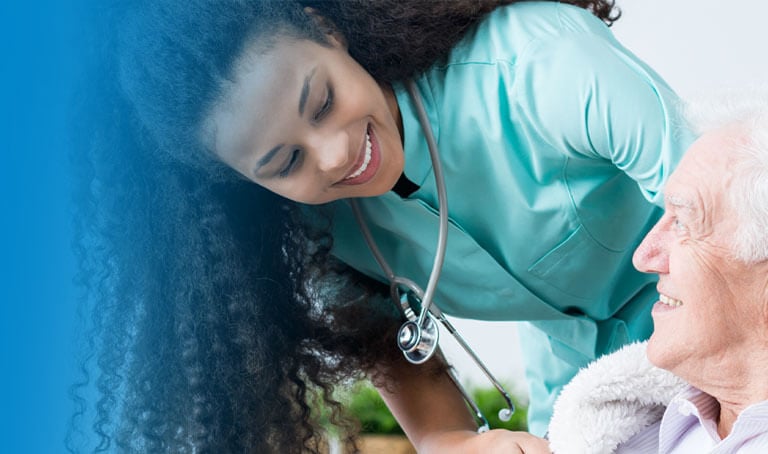 Time To Be
a Lifesaver
---
3.8 Million Nurses
work in the United States healthcare system.
They deliver care and save lives with bravery and dedication through times of crisis, as well as in times of relative calm.
They also travel over 3 miles through the course of each 12 hour shift. That's twice the step count of an average adult. More than a marathon every month. If care was a sport, nurses would be the ultimate endurance athletes.
Thank you for being there for us - now, and always.
---
In October 1854, Florence Nightingale led a group of nurses to Crimea to care for wounded British soldiers on the front lines of the Boer War.

Florence Nightingale plays an instrumental role in forming London's first secular nursing school at St. Thomas Hospital.

More than 20,000 women contributed relief work over this period, caring for the wounded on the battlefield, as well as in the hospital...

Linda Richards became America's first professionally certified nurse - our original RN.

Two years later, Mary Eliza Mahoney received formal certification as our first African American professional nurse. Not only did she go on to a distinguished medical career - Mahoney also made crucial contributions to the American women's suffrage movement.

By the turn of the century, the United States had somewhere between 400 to 800 operational nursing schools - inspiring a new generation to pave the way for the profession as we know it today.

Where before Nursing Education had been fully based on hospital settings, universities began to offer bachelors and masters degrees in nursing.

In the wake of World War II, funding for research into the science and study of nursing finally caught up with the need - spurring rapid improvements in health outcomes and increasingly specialized nursing practices.

With the emergence of digital medical records, nursing specialties have further diversified into new areas of specialty that blend hi-tech with traditional care methodology.
---
So, what does the nursing profession look like in America today?
Which areas have the most nurses? How is this divided by workplace setting? And what physical demands do nurses endure every single shift?
The stats tell a number of stories.
Scroll down to find out the math behind nursing in modern-day America.
nursing geography in the united states
A bird's eye view of the industry reveals states with the most registered nurses and highest concentration of nursing jobs.
California - our most populous state - has the most total registered nurses.
California also comes out on top for having the highest paid nurses across the board.
However, Alaska somewhat surprisingly leads the way when it comes to the highest concentration of nursing jobs (vs. jobs in other industries).
Source: Data USA
nursing by workplace in the united states
As of 2018, the vast majority of nurses work in hospitals.
The rest of the nursing workforce is split across specialist nursing care facilities, outpatient care centers, offices, domestic nursing and home care services - among other areas.
There are more than 2 million nurses working in hospitals across the United States.
Put another way, if every hospital nurse in America lived in the same town, it would outrank Phoenix, Arizona as the nation's fifth most populous city, right behind New York, L.A., Chicago, and Houston.
DAILY STEP COUNTS BY JOB ROLE
According to Fitbit, their US customers averaged 7,994 steps per day. Nurses are far above average in many respects, including step count - practitioners easily double the average figure on a daily basis.
In fact, it's believed that
nurses walk a distance of around 3 miles every 12 hour shift.
That's almost the equivalent of walking across the Golden Gate Bridge twice in a single shift.
Who else spends a lot of time on their feet?
Retail workers aren't far behind nurses, averaging only around 1,000 fewer steps in a typical day. Only servers take more steps per day than nurses. They walk an estimated 23,000 steps per day - nearly three times the average reported by Fitbit.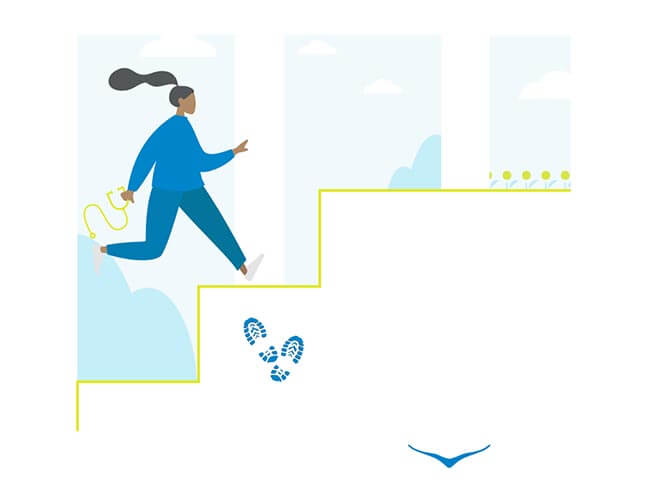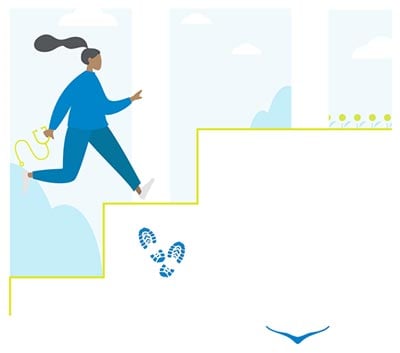 Nurses

average
16,000
steps per day
Source: Washington Post, Active, Baker Heart
physical toll of the nursing profession
Nursing is a highly active job, given the number of consecutive hours nurses work, coupled with the physical demands of being on their feet all day. This can leave nurses vulnerable to overexertion.
And although the phrase "tough as a nurse" isn't exactly part of everyday language, maybe it should be.
Falls, slips and trips account for around a quarter of occupational health claims filed by registered nurses. And around 12% of complaints relate to bumps and bruises that nurses can sometimes be subjected to - by their own patients.
Source: National Institutes of Health, US Bureau of Labor Statistics
---
nursing facts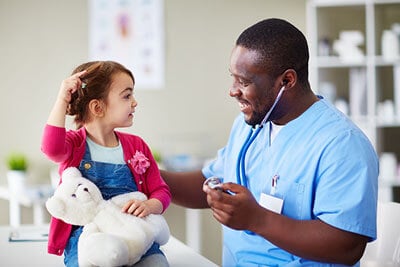 There are more than 100 different types of nursing specialties. Nurses regularly apply their invaluable expertise to everything from surgical nursing, ambulatory care, anesthesia and clinical nursing to military posts and information technology.
Source: Nurse Journal
For the last 18 years running, nurses have ranked as the number one profession for honesty and ethics in an annual poll - besting pharmacists, dentists and doctors.
Source: Gallup
In the United States male nurses account for 12% of the nursing population as of 2019 - a 3% increase from 2016. On the whole - the male nursing community has tripled in size since 1970.
Source: StatisticStats, Fastaff, VeryWellHealth
So what are the best shoes for nurses? Before the invention, improvement and proliferation of sophisticated athletic footwear, nurses traditionally wore (and some still do wear) clogs.
Source: Nurse Theory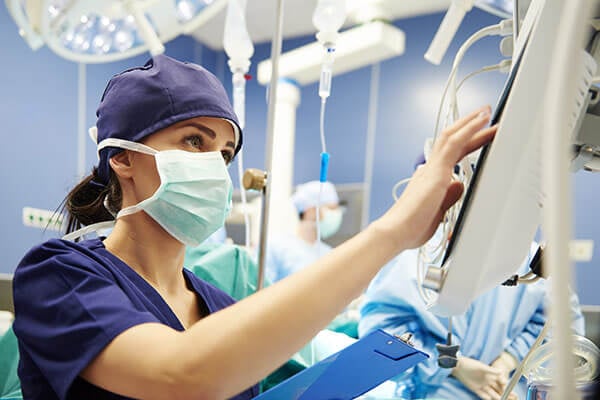 ---
what does the future hold
After having served on the front lines yet again - this time in response to a global pandemic - nurses deserve our highest esteem.
What's next for a profession that will continue to evolve along with the entire healthcare community?
With more specialized training and expanding responsibilities - nurses are due access to more possibilities than ever before.
Trainee nurses make up more than half of those studying health care professions in the United States today. In fact, the federal government predicts a 12% growth in nurse employment from 2018-2028, compared to a 5% growth rate across all other occupations.
However, with approximately 500,000 experienced staff anticipated to retire by 2022, the U.S. Bureau of Labor Statistics projects a need for 1.1 million new nurses to avoid a nationwide shortage.
Nurses have had so much to cope with - a global health crisis combined with the already growing health needs of the aging baby boomer generation. Unless more Americans heed the call to care, nurses will face more challenges in the near future.
We know they'll be up to it.
---
about hoka one one
Everybody can put their skills to work in service of others.
We just happen to make shoes and apparel. And we embrace the challenge of contributing to the comfort and performance of those who go the extra mile.
From the starting block to the ICU - we're here to help you put your best foot forward, in everything you do.
#timetofly
EXPLORE HOKA ONE ONE