There's probably only one thing harder than being a professional cyclist, and that is being a professional triathlete. Just ask Ruben Zepuntke, he's done both. Between 2014 and 2017, Ruben competed professionally on two wheels for the Cannondale-Garmin UCI Team before an unscheduled encounter with a tree and a Tour de France-related disappointment saw him switch to triathlon, which he has done with increasing success.
In 2016 I crashed into a tree and broke some bones," he recalls, wincing at the memory, "and then in 2017 I missed the Grand Depart of the Tour in Dusseldorf, my hometown, which was the hardest thing I had to endure in my professional career."
A change of focus in his sporting life was just the tonic the 28-year-old needed and soon he was making waves in the tri world with podium finishes at Challenge Heilbronn and Challenge Davos in 2019. These successes gave Ruben the incentive to chase his dream of one day winning the IRONMAN® World Championship in Hawaii, something he knows isn't going to happen overnight.
Patience is a virtue Ruben has been forced to employ during the difficult last year when the Covid-19 pandemic engulfed the world and brought an emphatic halt to competition and in a lot of cases, training. It was a nugget of wisdom from a HOKA teammate, though, that helped him keep his emotions intact.
"Every morning
I write down my

dreams and goals


which helps me focus
and put

100%


into my training."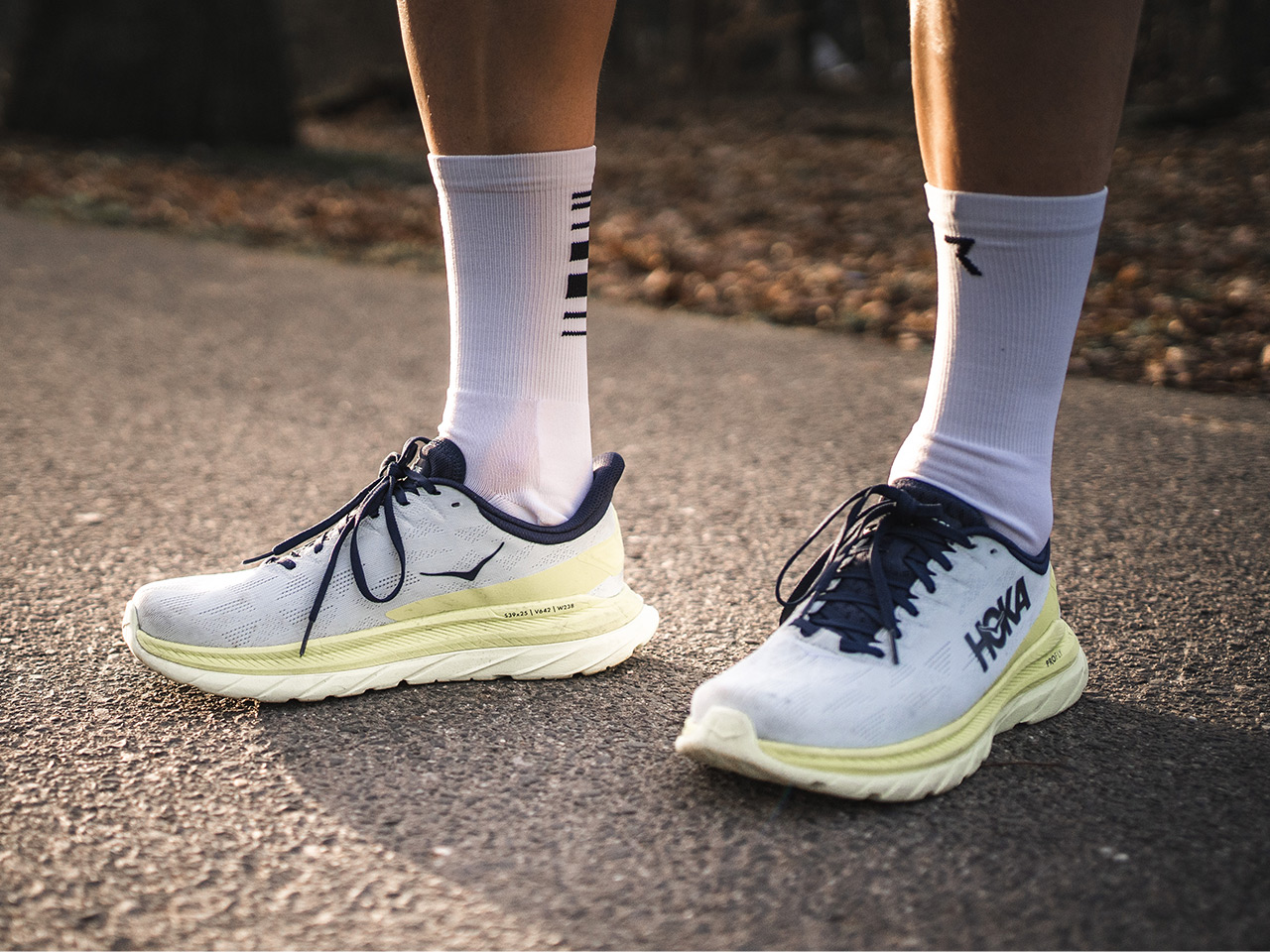 "One of the best pieces of advice I've ever been given was from Jan Frodeno just after I had been trying to hold his feet in a swim session!" Ruben explains.
"Jan said, 'Don't burn all your matches; a season can be long'. The pandemic, with no races and training restricted, was tough for motivation sometimes, but I still call myself a lucky man. I have a lot of races to look forward to, including Hawaii, but for now I just want to thank everyone who worked so hard on the Covid front.
"Dreaming about winning Hawaii some day is what motivates me every day," says the self-confessed daydreamer. "It's my greatest strength & my biggest weakness," he laughs.
"My dreams inspire me: every morning I write down my dreams and goals in a notebook which helps me focus and put 100% into my training and step by step I start to reach my objective of being one of the world's best triathletes."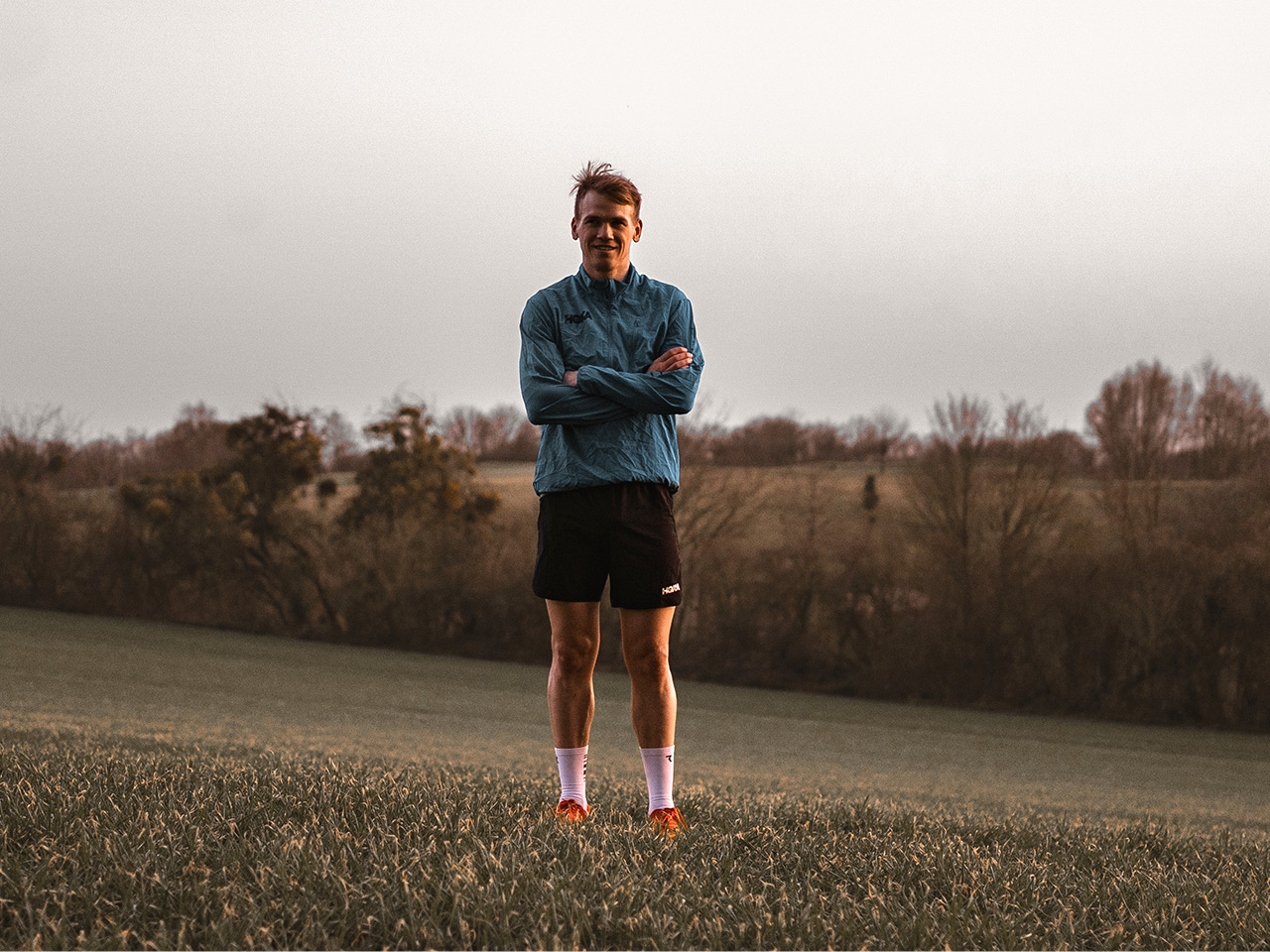 "I
love being outside


and experiencing the
elements and

nature

.
I try to be outdoors as
often as I can be."
"Whether it's in the water, on the bike or on the road in his favourite Carbon X 2, Ruben is never happier than when he is outdoors, at one with nature. "I love being outside and experiencing the elements and nature," he confirms. "That's when I'm most creative. I try to be outdoors as often as I can be. If I'm not training or racing, I take my tent with me, and my partner Paulina of course, and we spend the nights outside in beautiful surroundings."
Paulina is not only Ruben's partner, but she also happens to be part of his support team as she is a physiotherapist by trade ("she holds me together!" Ruben quips). Paulina works alongside his friend, coach and co-founder of Dusseldorf-based RZ Coaching, Michael Ochmann, to ensure Ruben makes it to the start line in the best possible condition.
Although he loves to take himself off to the hills of northern Catalonia in and around Girona to train, Ruben is happiest in the countryside surrounding his hometown on the banks of the River Rhine.
"We have the best running conditions here is Dusseldorf," says Ruben. "Trails, mud, gravel or fast asphalt, we've got it all, so me and my coaching team can be very creative when it comes to keeping training fresh and interesting. We talk about how I'm feeling, how tired I am or not, and we will have a session in mind and I can just go and do it. If I'm tired and don't want to run, I just look for a trail I've never been on before and that gets me through it!"
Spending a lot of time in the great outdoors has taught Ruben to trust his instincts, not only when enjoying his free time, but also when it comes to the day job and the more serious business of professional triathlon. "I always follow my instincts," he confirms, "and that is one of my main mechanisms for dealing with pressure. My instincts show me where I've got to go."
Exactly where he might be going is anybody's guess, but as he becomes as strong and experienced in swimming and running as he is in cycling, who is to say his dreams of Hawaiian glory might not come true? As long as he remembers the advice from three-time IRONMAN® world champion Jan Frodeno and doesn't burn all his matches at once."