To say 2020 didn't really go the way athletes hoped or expected would be something of an understatement. With many races cancelled due to the Covid-19 pandemic, the last year has seen all athletes focus on training and preparation ahead of the anticipated return to competition in 2021. Lacing up a pair of HOKA running shoes and getting back out on the start line again this year will be a triumph for many athletes, including new HOKA athlete, Pieter Heemeryck.
"Since I started triathlon, it has been my dream to work my way up to the top and compete at the highest level," says the father of two, who finished top-5 at the Ironman 70.3 (middle distance) World Championship in 2019.
"But in these uncertain times, I'm just grateful for every chance we have to practice our sport."
A safe return to normality this year is something we are all keen to see happen sooner rather than later. And 2021 sees a number of new faces join the HOKA family.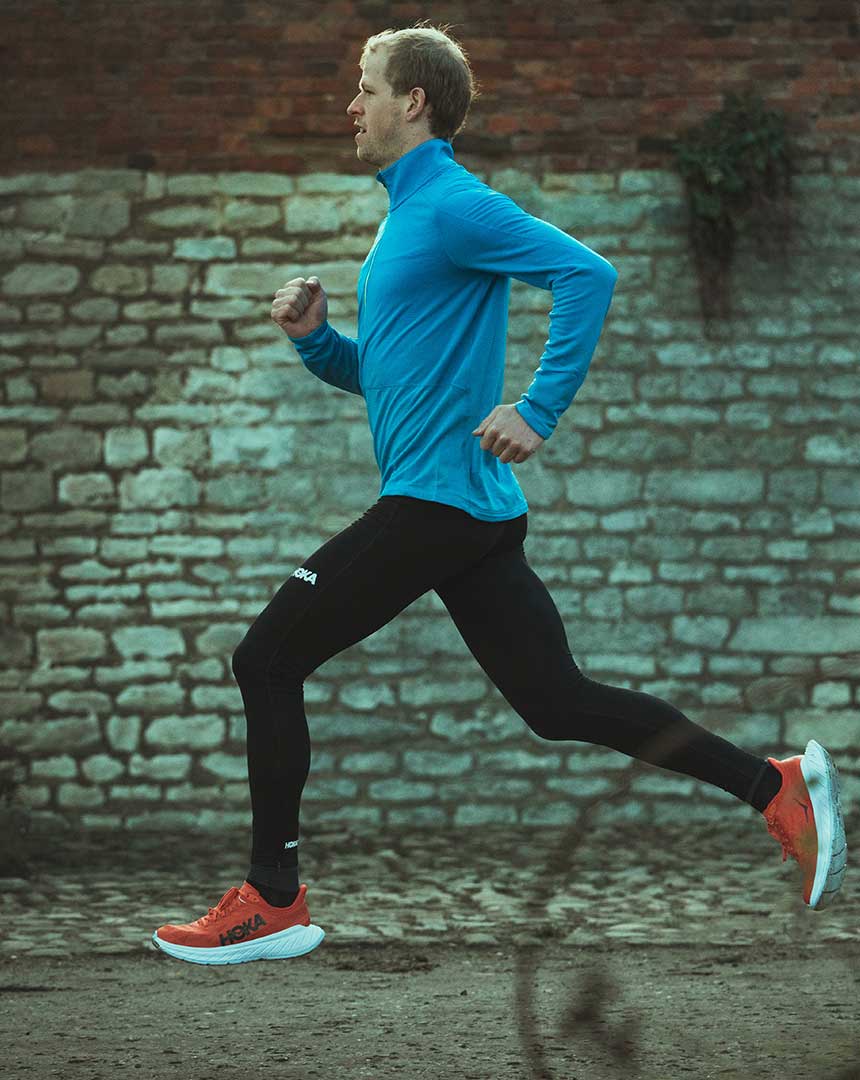 Joining the likes of three-time Ironman world champion Jan Frodeno and Audrey Tanguy, the winner of our recent Project Carbon X 2 100k event, more than 90 athletes from across Europe will represent HOKA in trail, road, triathlon and track.
Our already world-class team has been bolstered further by talent including Daniela Bleymehl, a three-time Ironman champion and the 2018 Challenge Roth winner.
"I'm very excited and proud to be joining the HOKA family," says Daniela. "After a very challenging year for everybody, including athletes and business, it is even more special to find new partners that stand up for a common goal."
One of the big learning curves for everyone over the past year has been the need to adapt to change. When plan A, plan B and even plan C have to be ripped up because of factors out of your control, it's important to stay positive and to remain purposeful.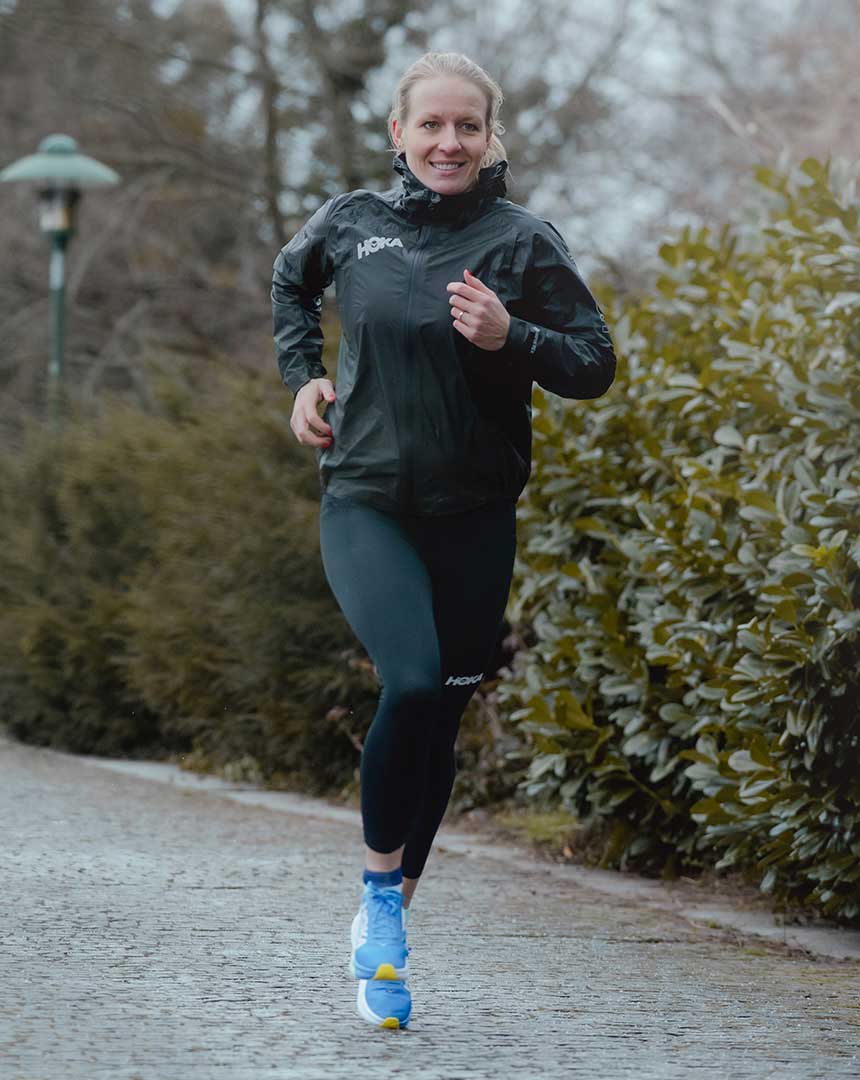 For our athletes, 2021 arrives with the promise of a fresh start, though with familiar challenges still with us for the first months of the year at least.
"My aims for 2021 are to get back racing and to make my 10k debut on the track while also trying to get faster over 1500m and 5k," says current UK 5,000m champion and new HOKA family member, Jessica Judd.
"I love to compete in a range of distances, so I'm just excited to get back out there. Ideally, I'd love to make a global championship, but based on the unpredictability of last year, I'm just taking it one day at a time."
It shouldn't take too long to get back in the old routine. Athletes of all levels, perhaps more than anybody, recognise the value of structure and routine. The support from family, friends and teammates is also vitally important to build each other up and achieve goals.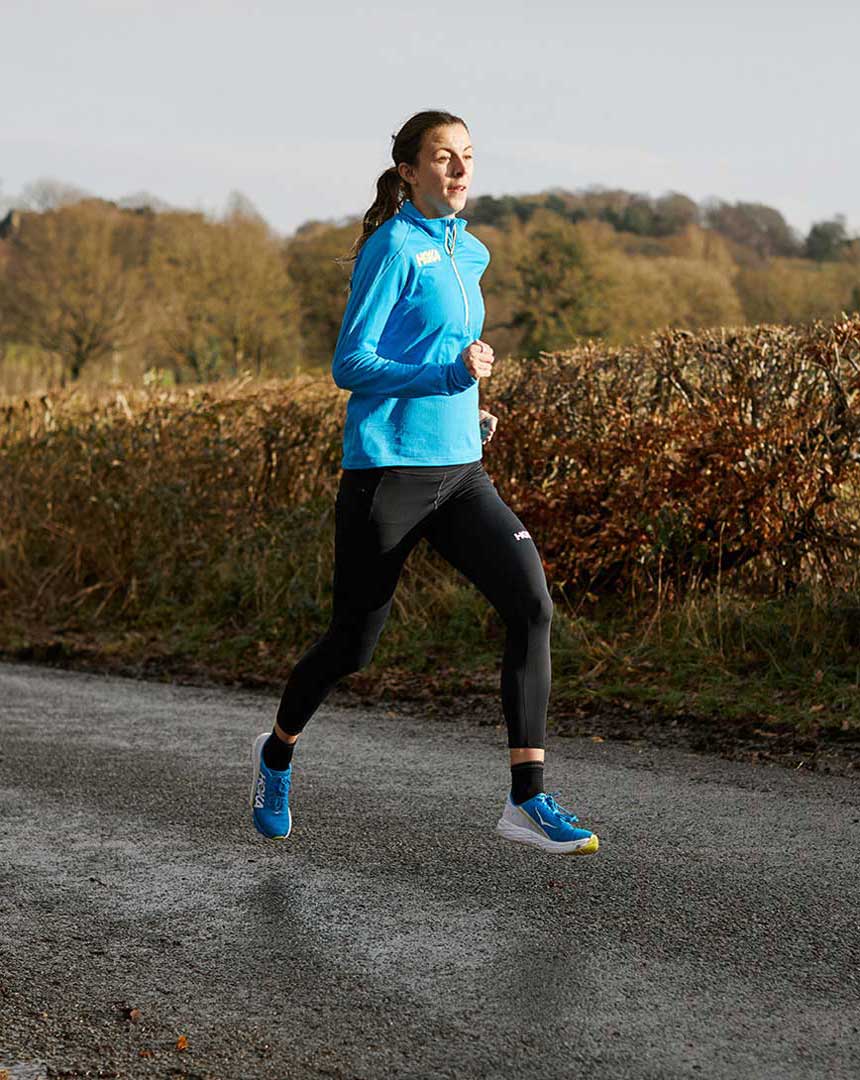 For Blandine L'Hirondel, the 2019 trail world champion and latest addition to the HOKA trail team, her biggest personal challenge over the last year wasn't out on the trails, but in the classroom.
"To be honest, my biggest challenge this year was to support my thesis to finally become a doctor," says Blandine. "And now it's done!"
Blandine has been wearing HOKA for the last two years and is excited to pull on her pairs of Torrent, Evo Speedgoat and Evo Jawz as an official member of the HOKA team.
"I didn't feel ready to join a team until now. After two years at a high level in my sport, I have a little more confidence in myself.
"I have been running exclusively with these shoes for two years and the decision to join was obvious. It's a team that has values that match mine, and I cannot wait to share sports experiences with my new family!"