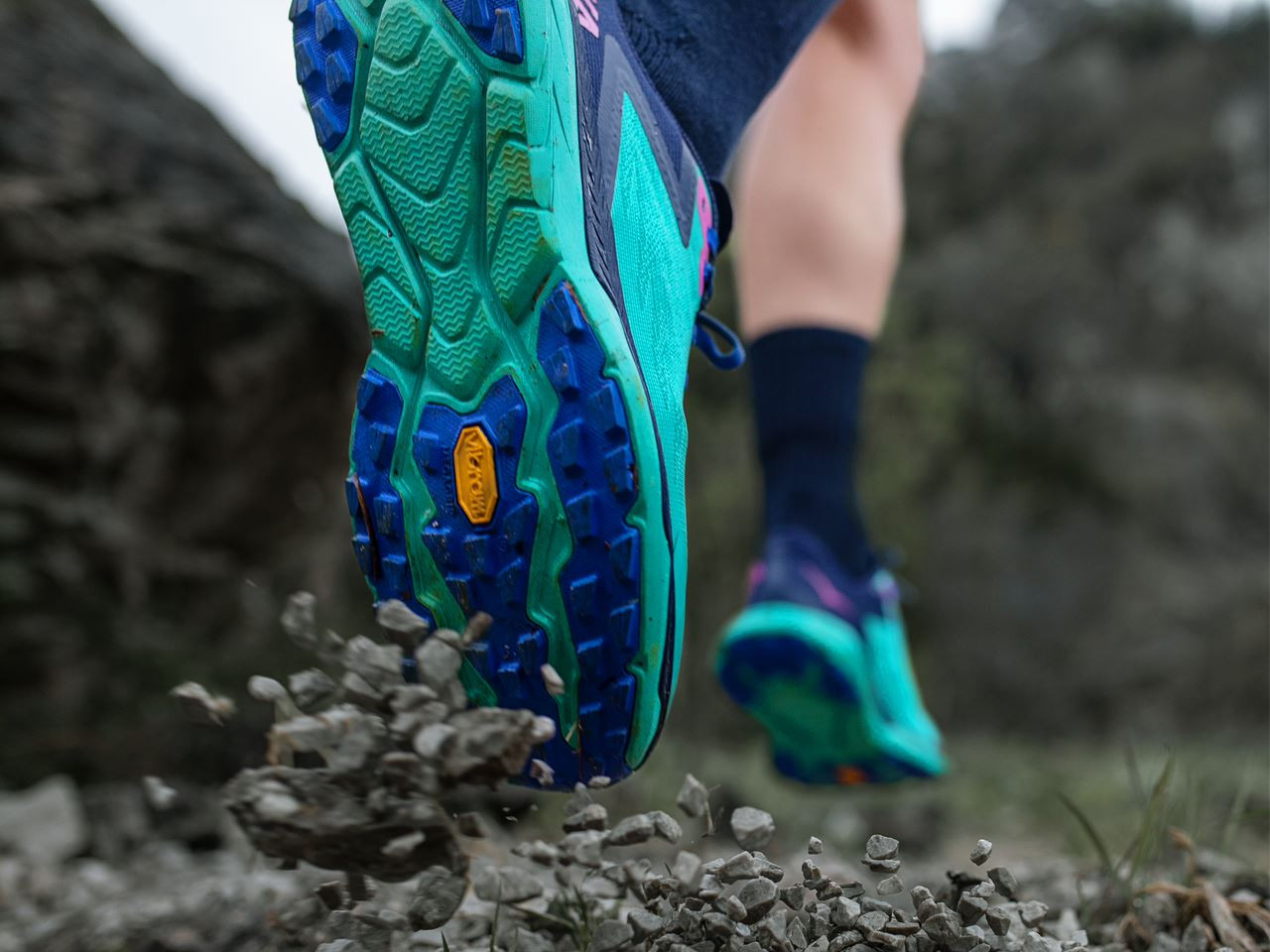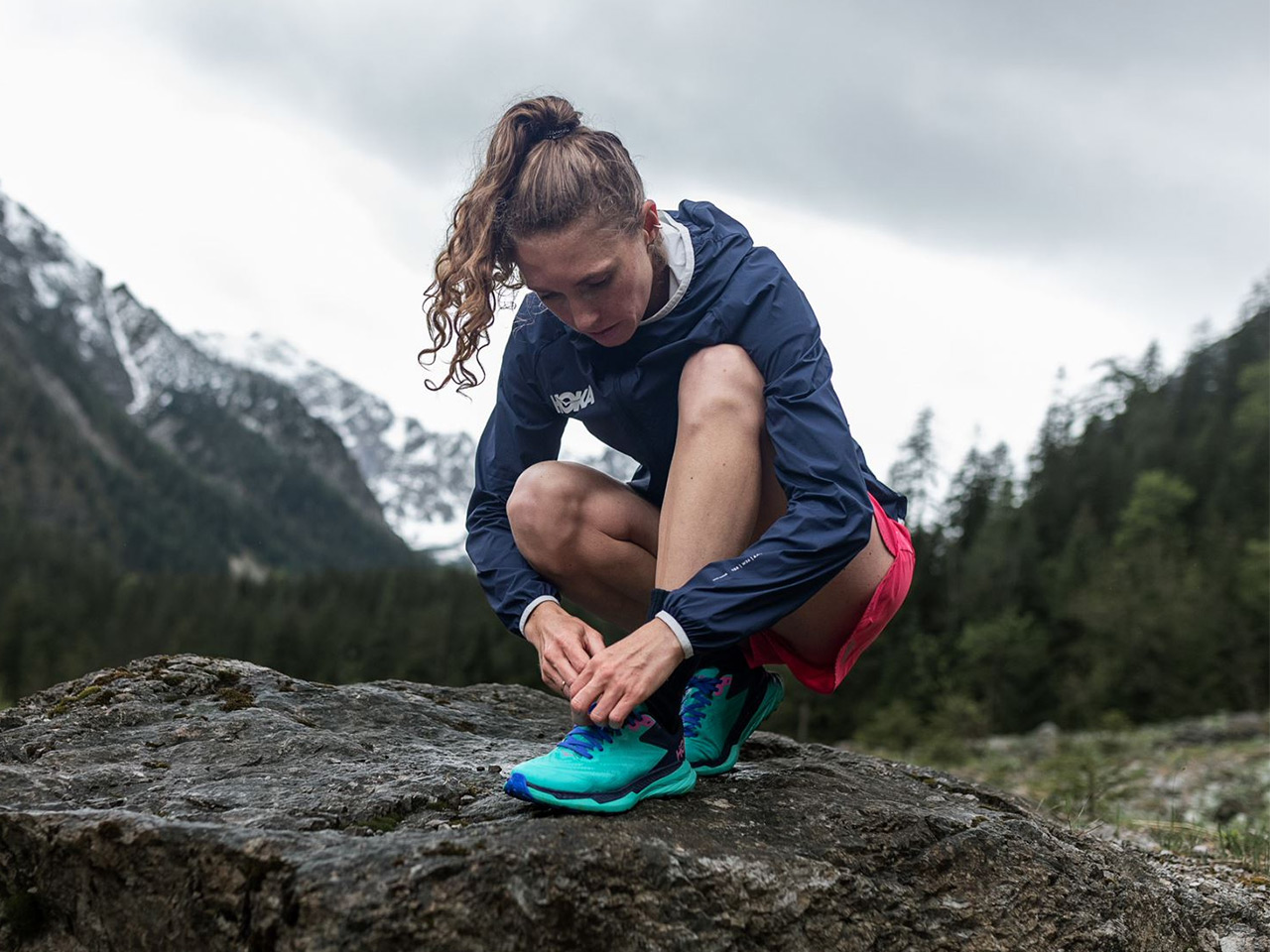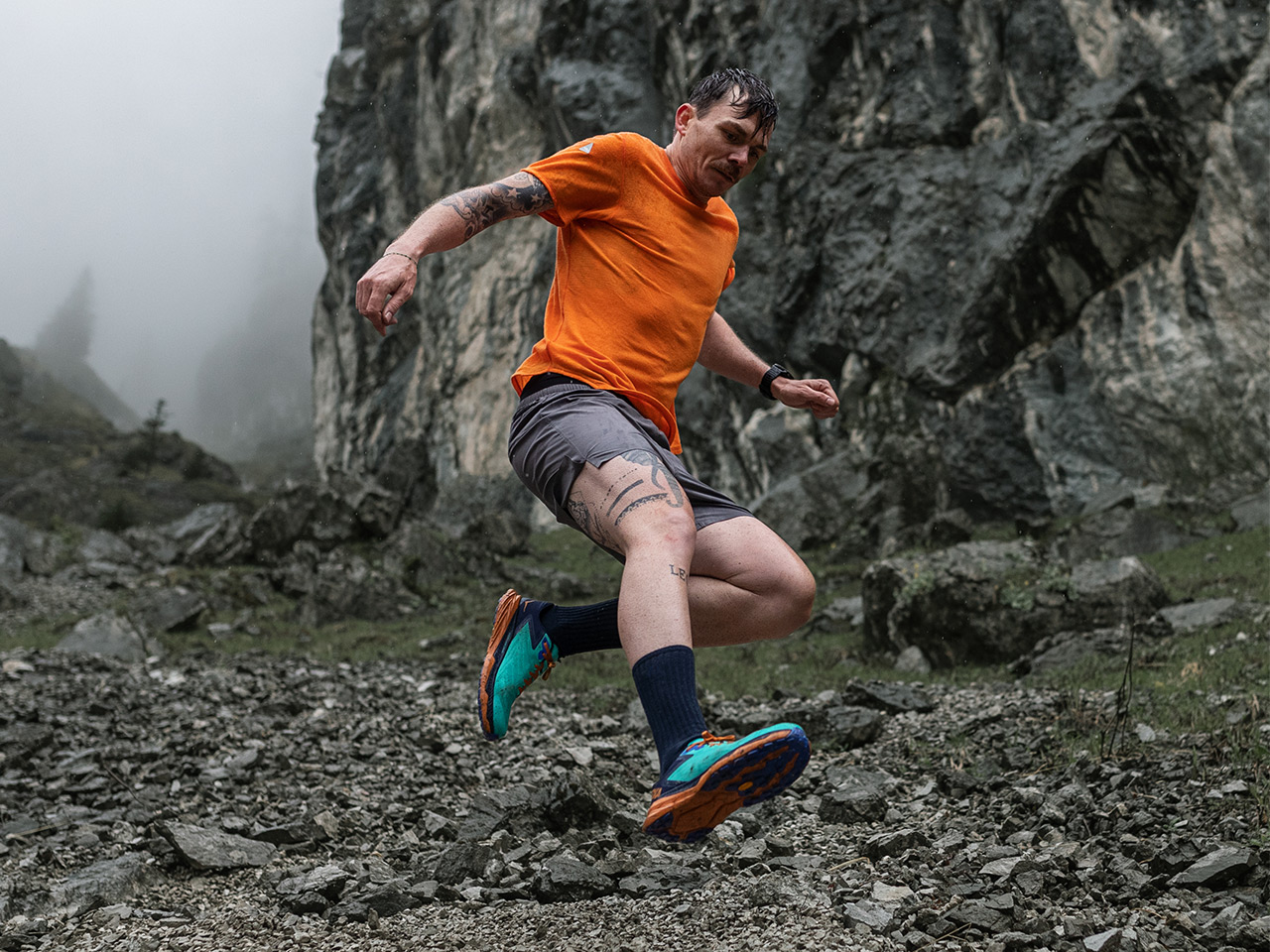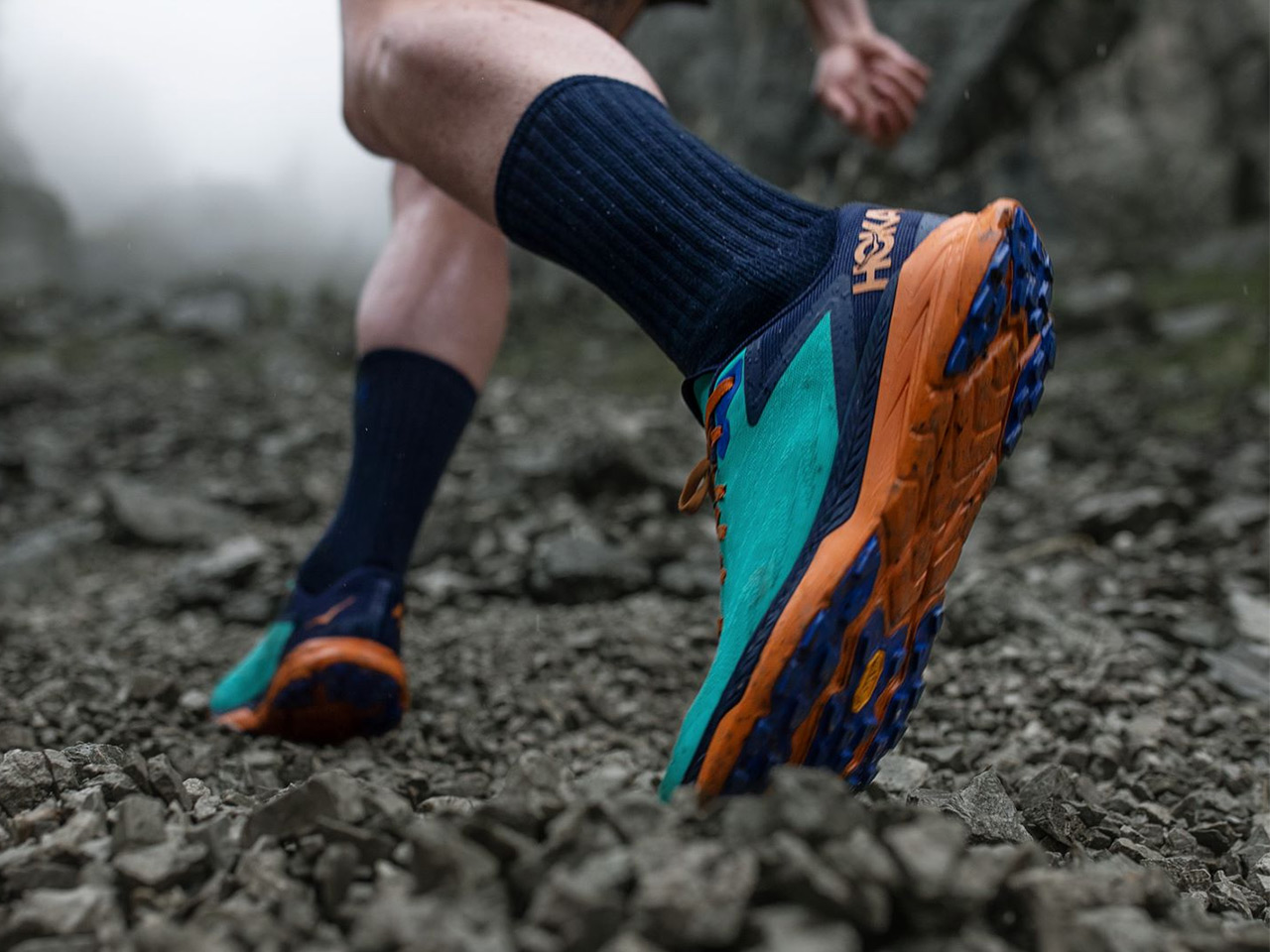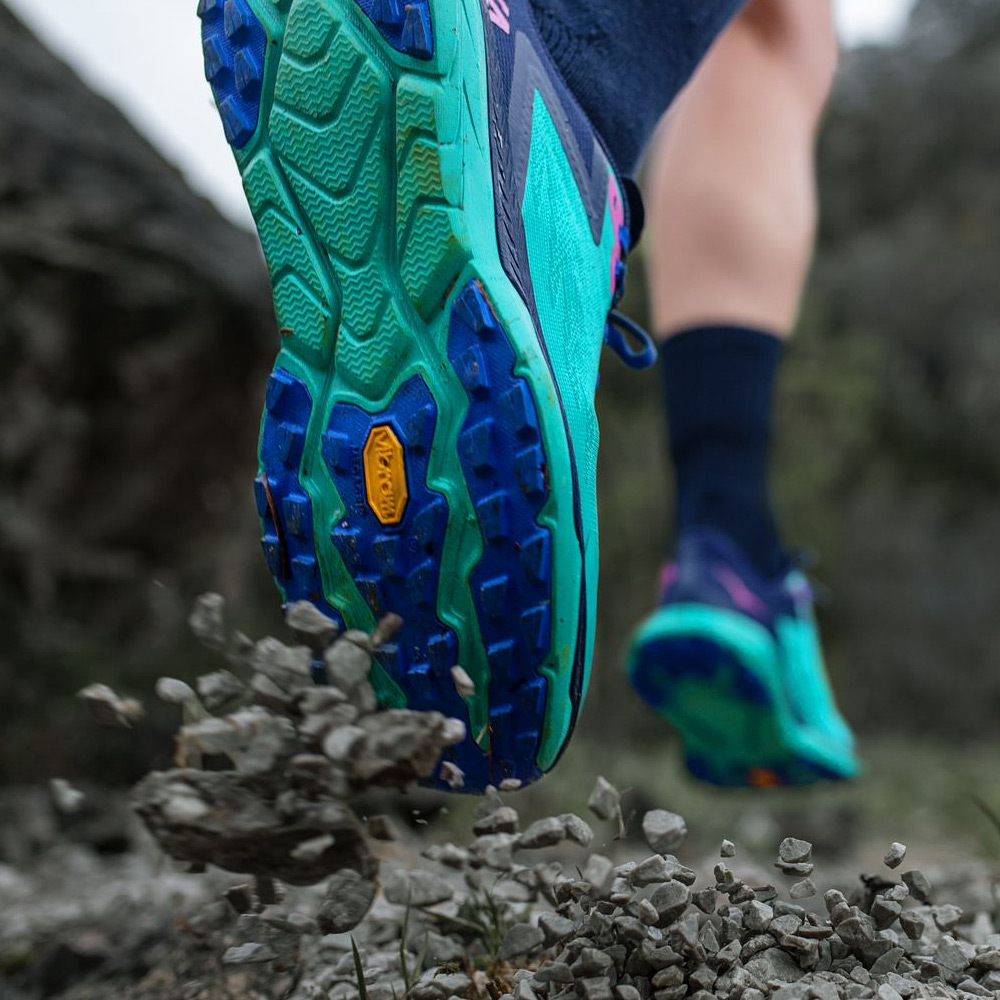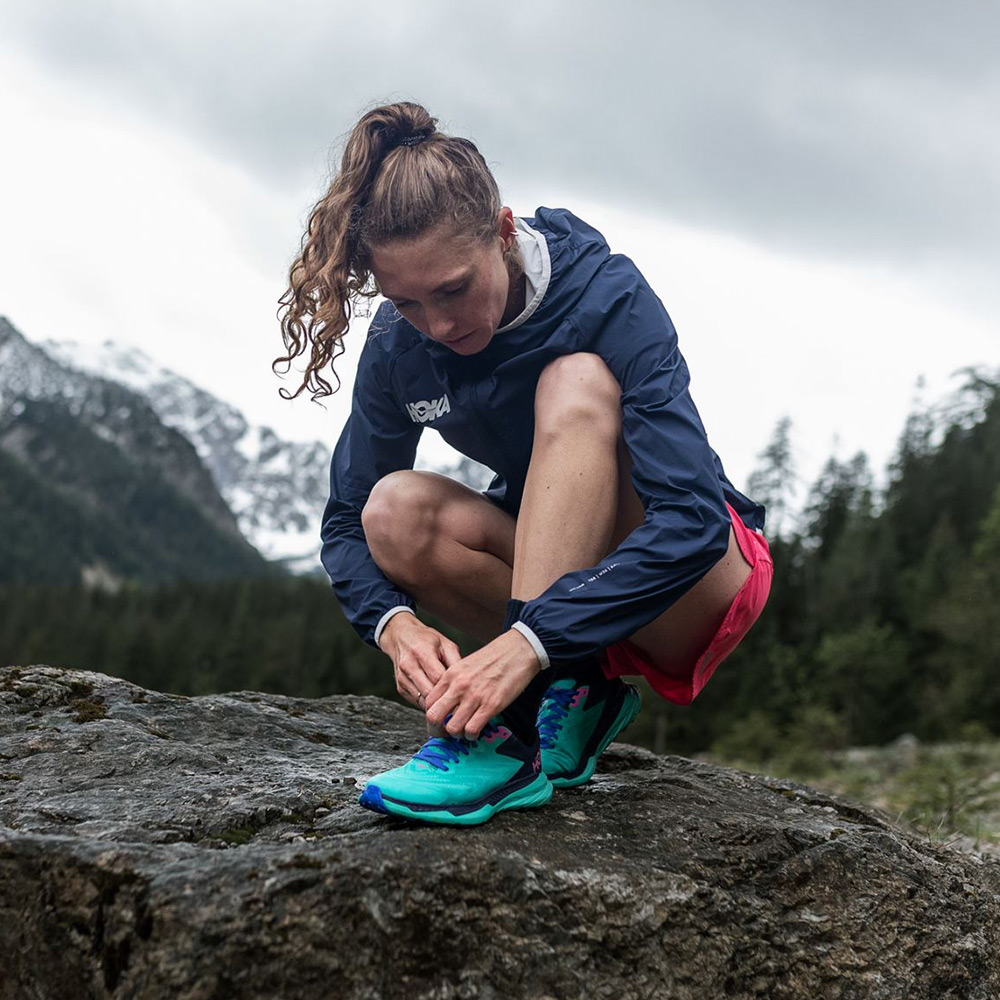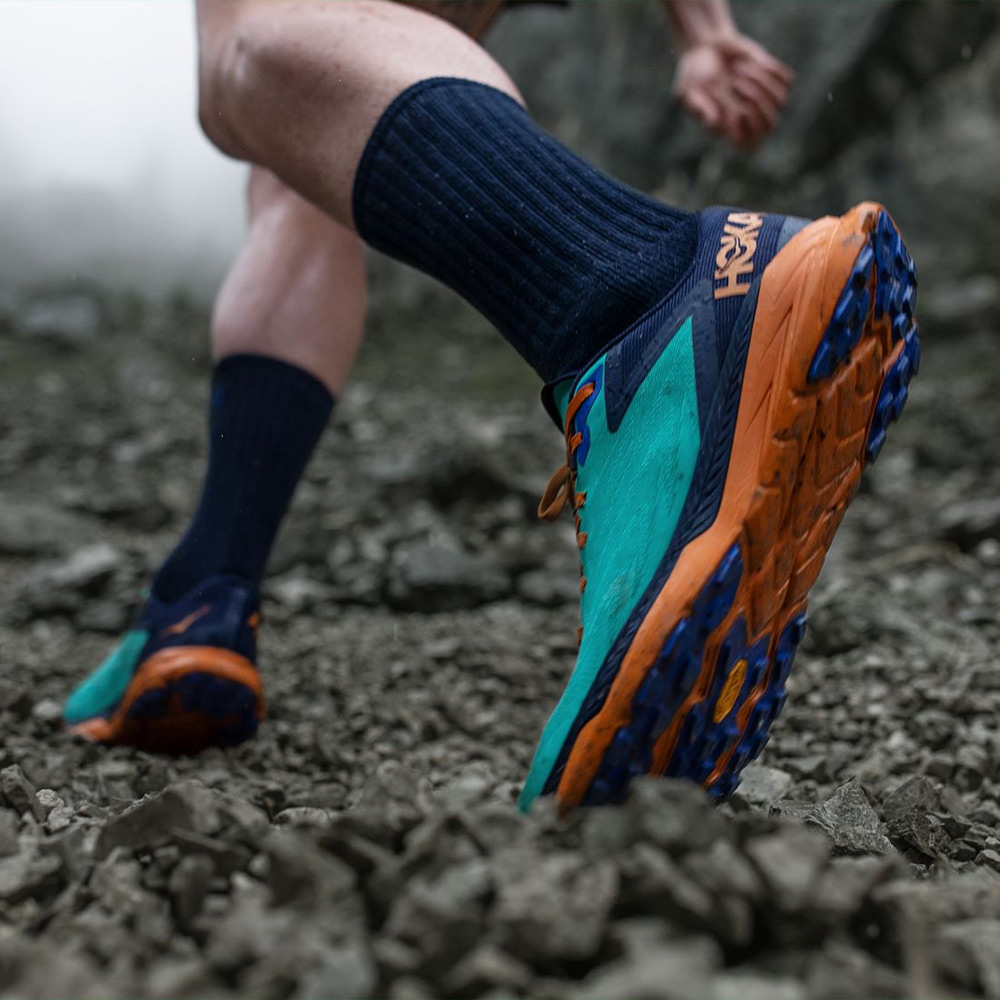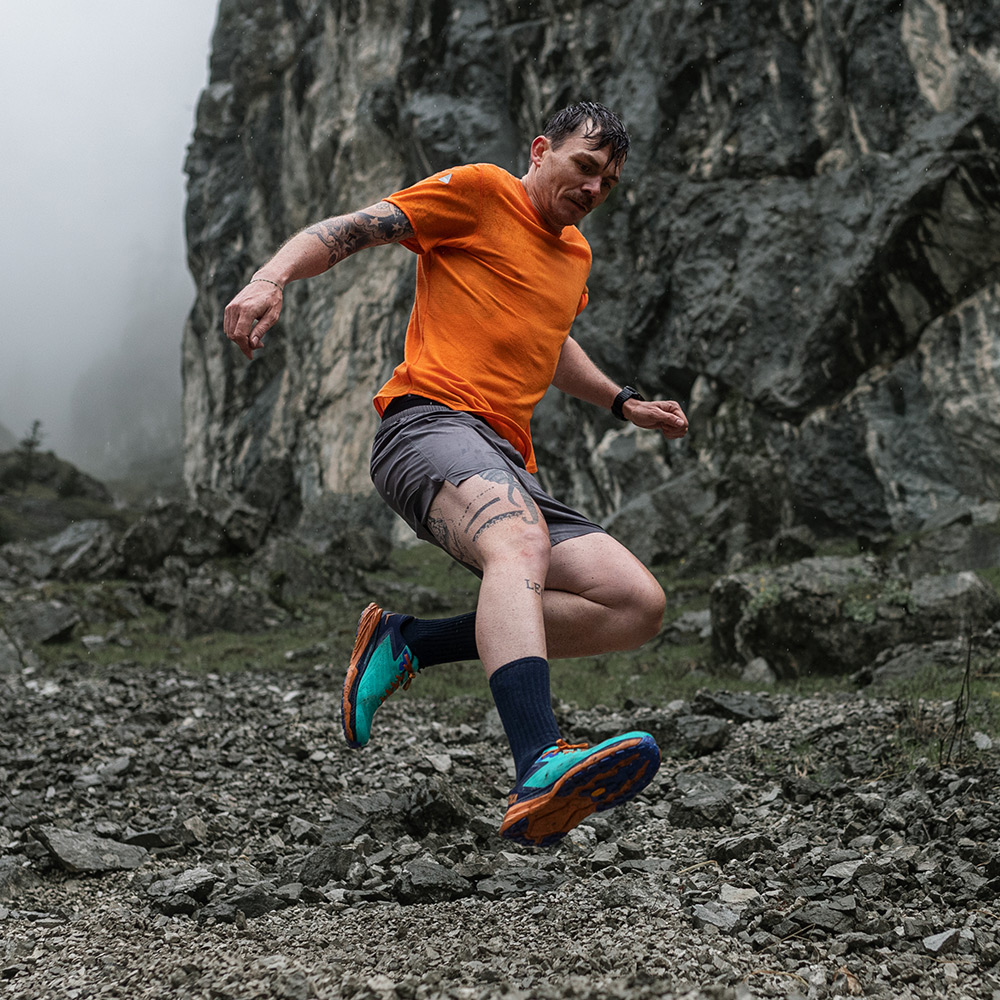 5 MINUTE READ
BEHIND THE SCENES
Interview with HOKA® Footwear
Designer, Gabe Nicasio.
Updating a shoe from one year to the next is one thing; creating a brand new shoe is quite another. But Footwear Designer Gabe Nicasio felt inspired by the technical mountains of Europe and was tasked with creating a new trail shoe designed to be lower-profile and more nimble than its predecessors at HOKA. Enter the Zinal: a responsive trail runner geared for shorter distance and designed to go fast, featuring our PROFLY™ dual-density midsole and a Vibram® Megagrip outsole with Litebase construction for maximal traction and minimal weight. We sat down with Gabe to learn more about his inspiration for creating the Zinal and more.
Introduce yourself! How did you end up working for HOKA, and what do you do now?
My name is Gabe Nicasio and I'm a Footwear Designer for HOKA.
I would attribute getting into footwear design to playing basketball at a young age, as a young hooper being really into sneakers comes with the territory. Since my aspirations of becoming the next Allen Iverson didn't pan out, its really cool to work on something I have always had a huge interest in. After graduating college I didn't have a strong direction with my design career and after bouncing around a couple of different industries on the East Coast I found Pensole Academy in Portland. D'Wayne Edwards and team really gave me a foundation on what I needed to do to land my first full-time footwear role at HOKA. After a yearlong footwear design apprenticeship I wound up making the jump to Santa Barbara to work for HOKA.
My role for HOKA has been great, we're a small tightknit design team and with that we all get our hands on a lot of projects and parts of the design process. I have been mostly focused on trail product to this point and have been fortunate to update some legacy HOKA styles (Stinson 6 and Challenger 6) for my first couple of projects with the brand. Working on the the Zinal was the first totally new style that I was a part of which was a tremendous learning experience. Starting from updating an existing style, it really allowed me from a design perspective to take what HOKA has done in the past and put together a new experience on the trail.
What goes into the creation of a brand new shoe?
How long does the process take?
It's funny to think that most of the work done on this shoe was pre-Covid as the shoe is just now getting ready to be released. Our product creation timeline is usually up to 18 months which sounds like a long time but there's a lot to fit in within that span and it's a joint effort between our triad of product line management, design and development.
We start off with getting as much insight as possible which can range from conversations with athletes or just simply looking at feedback on other products to find a direction for the shoe. I was really fortunate to have the opportunity to travel with our team to France for the 2019 UTMB and while the Zinal wasn't designed with UTMB in mind, the experience provided a ton of inspiration in seeing the passion within the trail running community and getting the chance to explore some of the terrain in the Alps.
Tell us about the Zinal (weight, stack height, unique design elements, etc.)
What are you most proud of in the Zinal?
The Zinal came together to be one of our lightest and fastest trail shoes to date. With a 22mm/18mm stack height its one of the lowest stack heights in our line. Our goal on this project was to strip back as much as possible without losing the HOKA experience. While you won't find the super plush ride of the Speedgoat, it's still a very well cushioned ride featuring our popular Profly midsole setup that offers a more capability on technical terrain. Another area we really focused on simplifying which was the upper. It became a nice balance of performance and sustainability which is something I'm most proud of on this shoe. By using less (processes, overlays, materials etc.) it gives us a lighter product and is more responsible design wise by reducing the amount of 'stuff' on a shoe and only focusing on what we need. For instance, we use an engineered mesh that is comprised of recycled yarns and TPU that was heat pressed in areas that gives protection while avoiding the need for additional processes such as film overlays.
Where did the inspiration for the Zinal come from?
I took a lot of inspiration for this project from spending time outside and on trails. I don't do much trail running, so getting outside and getting immersed in the environment for which the end product will be designed in is always big help from a functional standpoint. For the overall design direction for the project, we wanted the Zinal to look and feel fast, so I referenced a lot of dynamic forms but also incorporated more nature-inspired organic details.
Who is the shoe for?
While this shoe is designed to provide a fast-moving HOKA experience for shorter distances on technical terrain, you don't need to be an elite trail runner to enjoy the Zinal. The goal in everything we do is to encourage all athletes to move and get outside, and the Zinal helps expand our offering by providing an option that isn't as maximally-cushioned as some of our others, which can be appealing to more athletes. It's a fun shoe that is designed to combine the right amount of HOKA cushioning and support for someone competing in a trail race, but is also a great option for anyone who is looking for a lower-to-the-ground experience.
Anything else?
This project has a been a great learning opportunity, and a big thanks to Matt Head for the guidance and insights throughout the design process. I also really appreciate working with our particular triad – it was a very collaborative project between us and can't thank them enough: Jared Smith, the PLM for this project who is a top notch trail runner and brings a ton of insight from that space; and Mark Tran on development, who really got down to the details, encouraging new materials and processes while still making sure the shoe worked!