---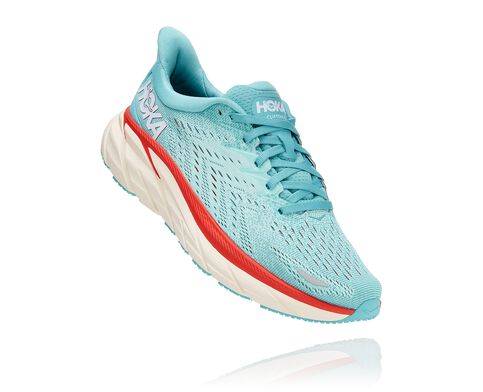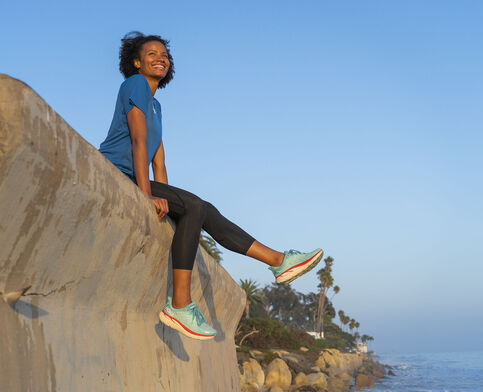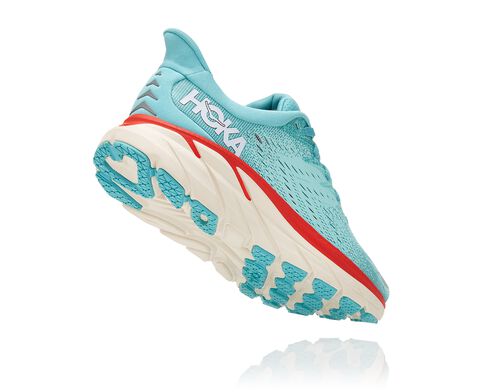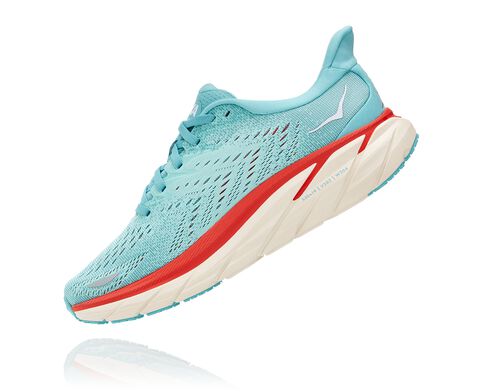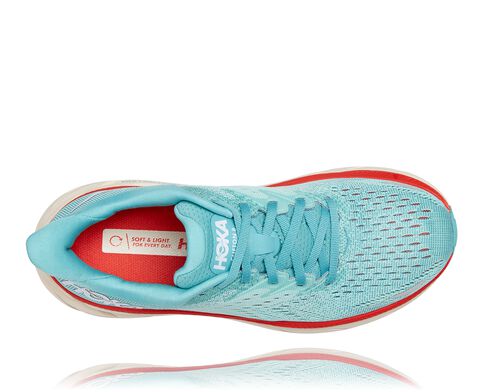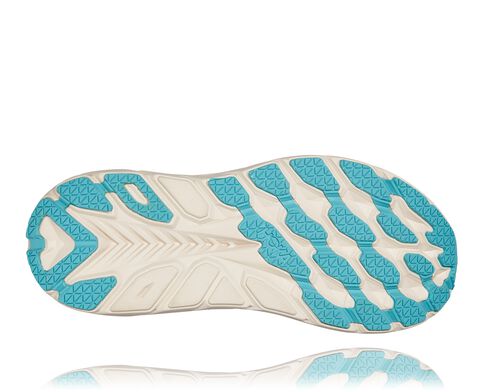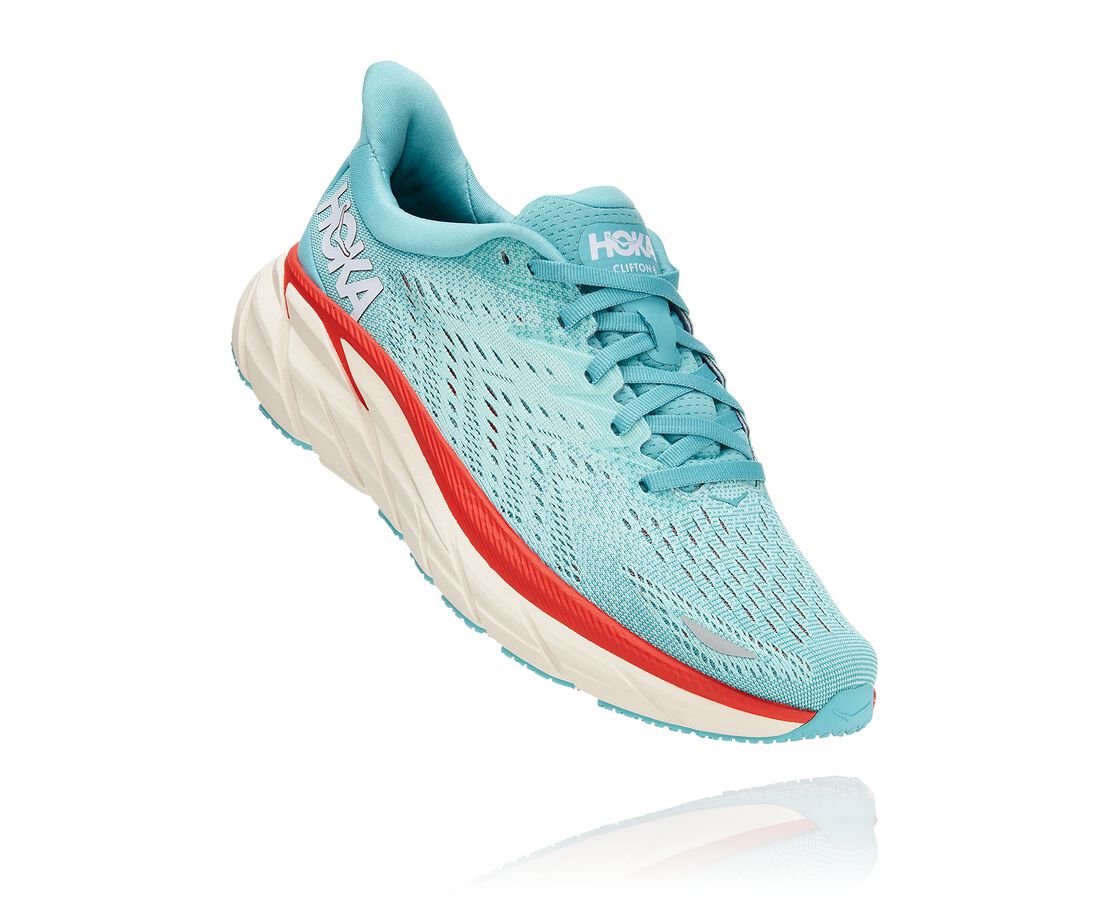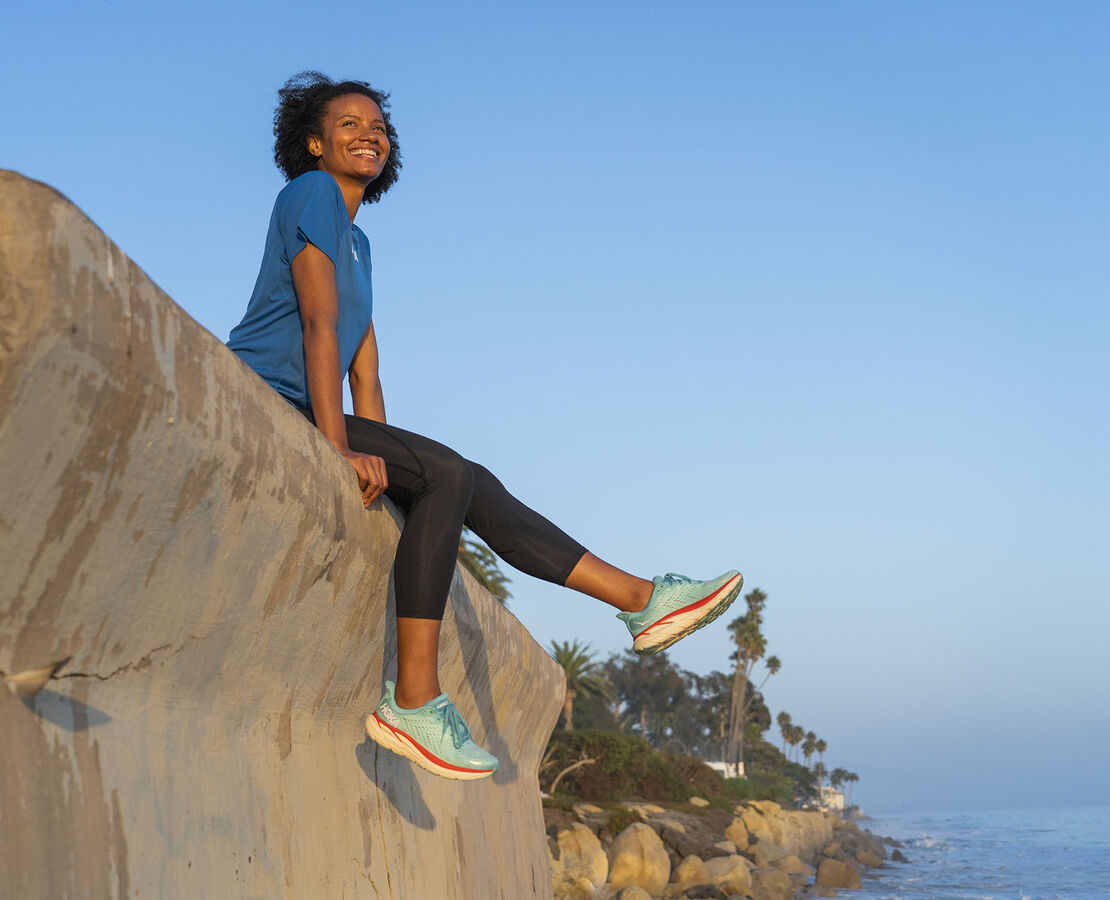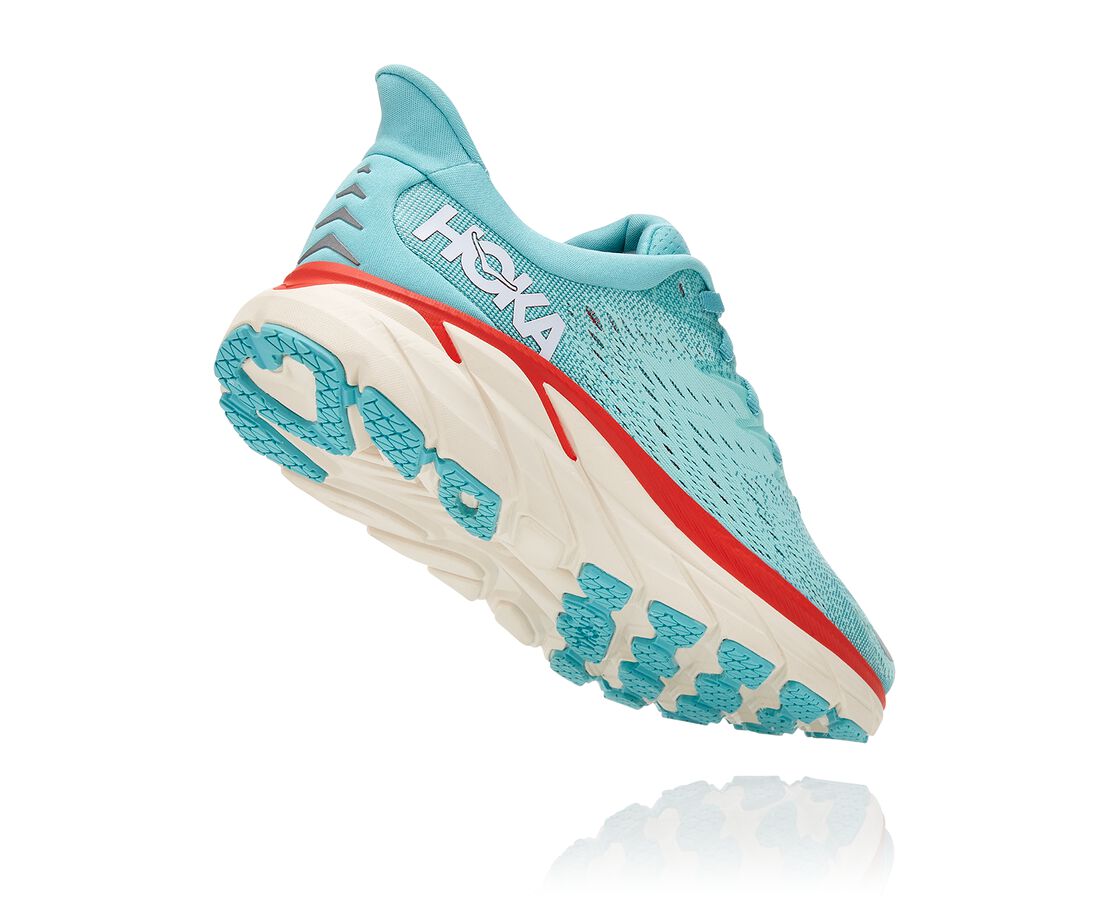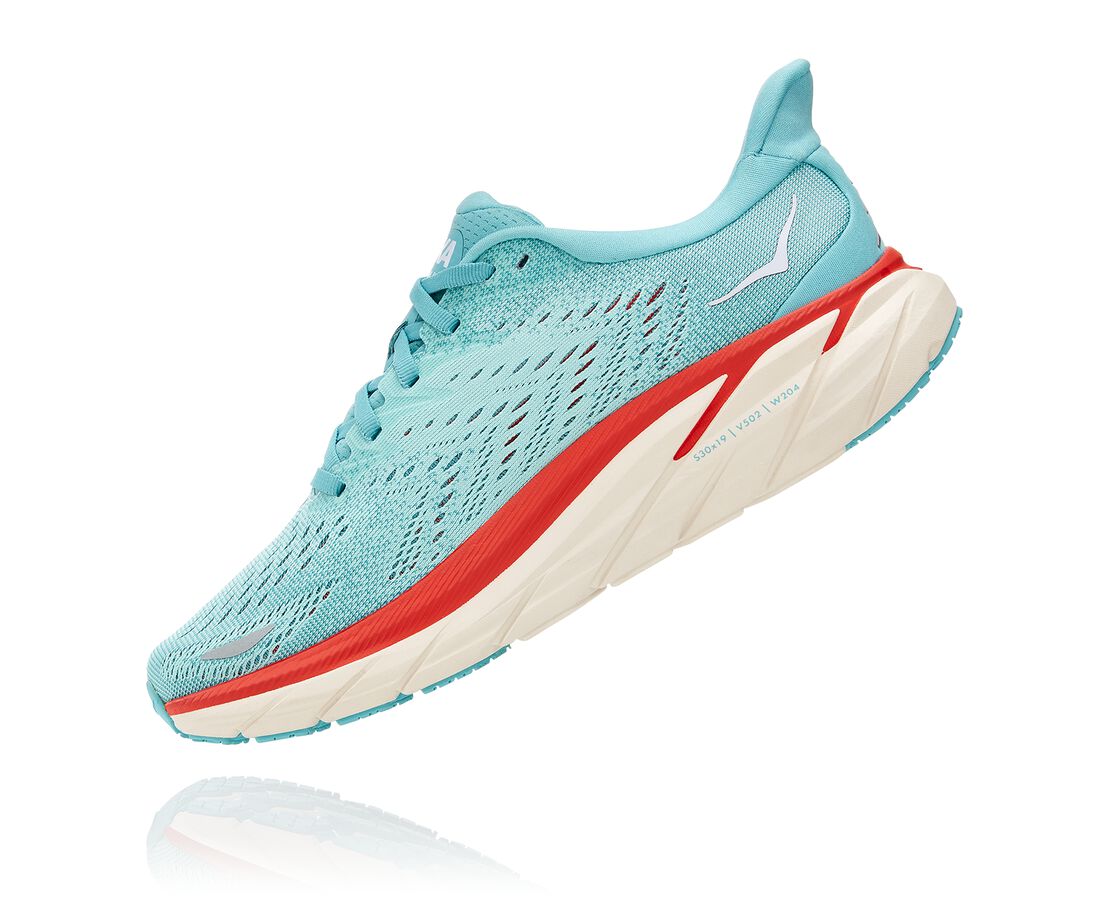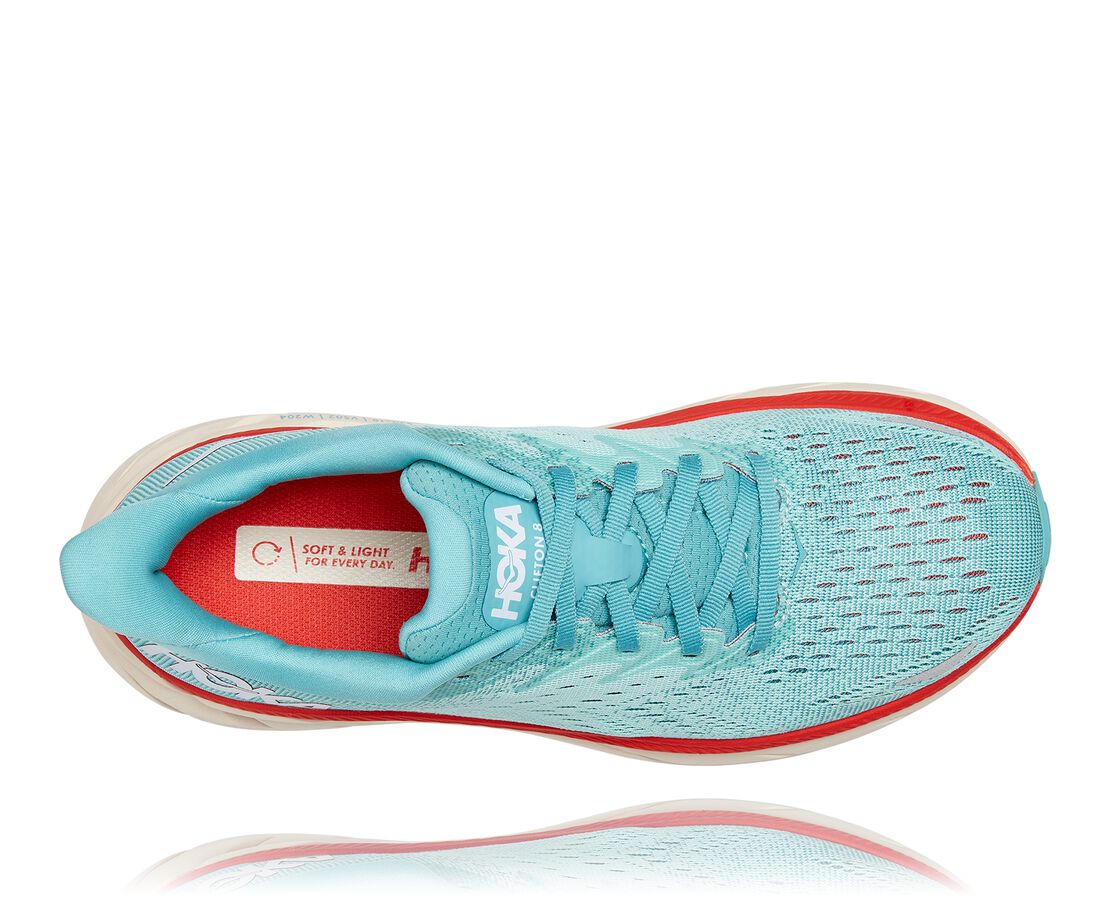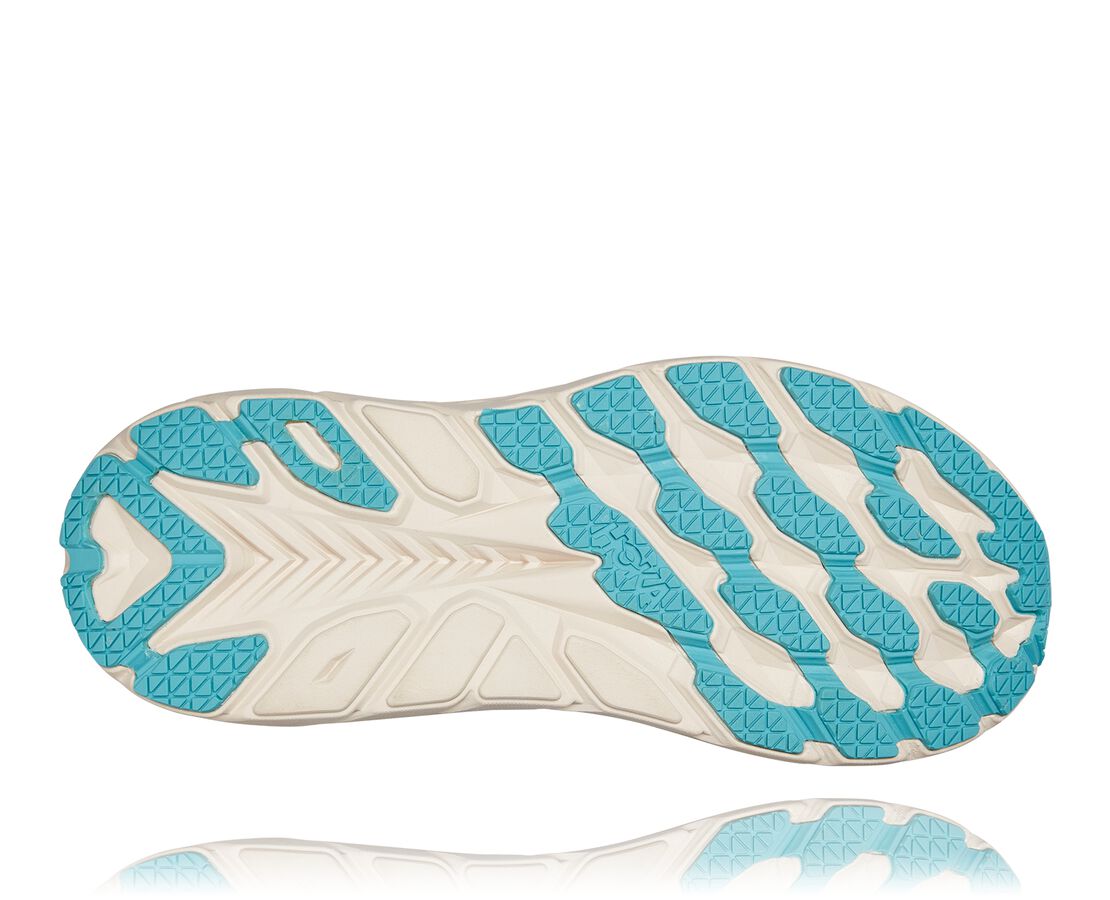 Women's
Clifton 8
"Super comfy ride! Even better than the 7's! Feel like my foot is held really securely in them and they are my go-to shoe for easy and long runs. I could easily run all day long in them." Carla Molinaro, HOKA Athlete
---
Can't find your size? Sign up to get back in stock updates.
Vegan

DESLIZAMIENTO
The latest in the award-winning Clifton, the Clifton 8 continues to deliver the perfect combination of soft and light. Crafted with a lighter, more responsive midsole and the same ride characteristics, the Clifton 8 features a streamlined silhouette and updated upper made from engineered mesh. How it's different: New midsole compound offers one of our lightest, most energetic foams to date. Why you'll love it: We kept what you love and updated what you didn't.
HIGHLIGHTS
Breathable mesh upper
Gusseted tongue
EVA foam
Early stage Meta-Rocker
Extended pull tab
High-abrasion rubber
Flat-waisted geometry
THE CLIFTON 8
IN DETAIL
Learn more about the technology
behind the CLIFTON 8.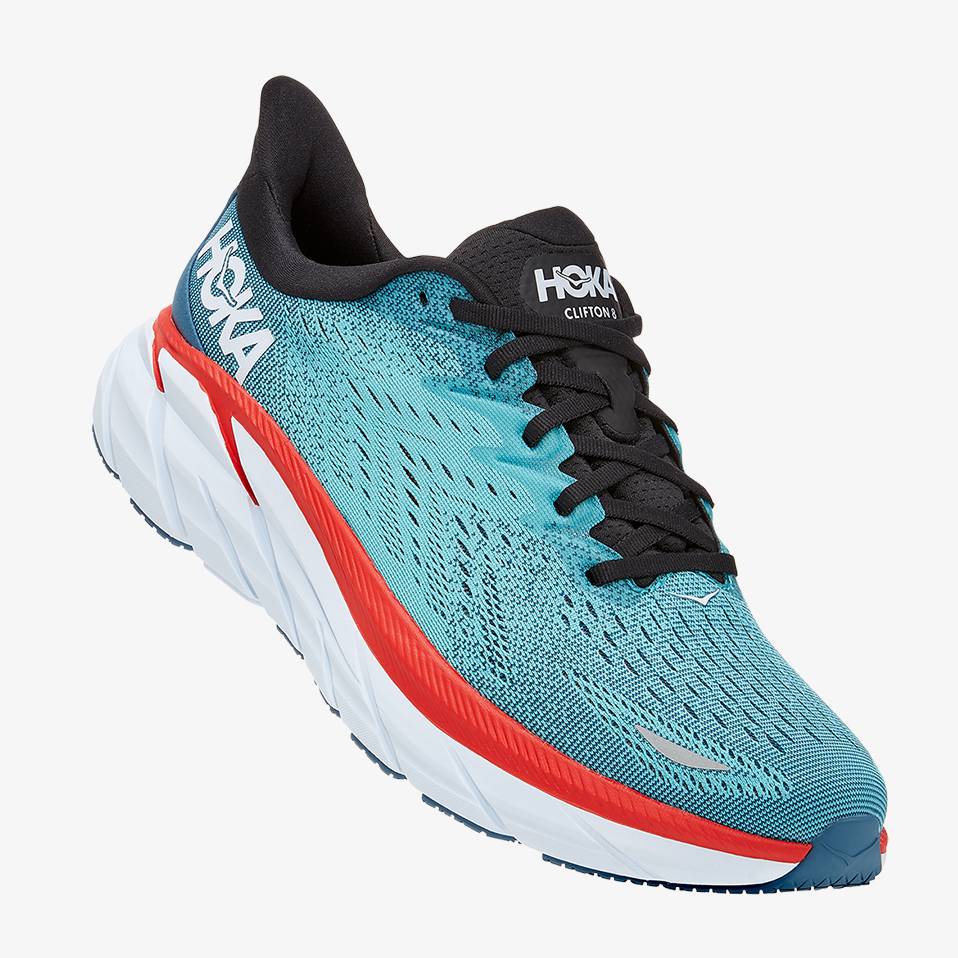 EXTENDED ACHILLES PULL TAB
Designed for easy entry
EARLY STAGE META-ROCKER
Designed for a smooth ride through each step
EXTENDED HEEL CRASH PAD
Designed to provide a smooth landing and transition
COMPRESSION-MOLDED EVA MIDSOLE
Designed for signature soft HOKA cushioning
ENGINEERED MESH UPPER
Designed for breathable comfort
WHY YOU'LL LOVE THE NEW CLIFTON 8
Get to know the latest version of the runner's running shoe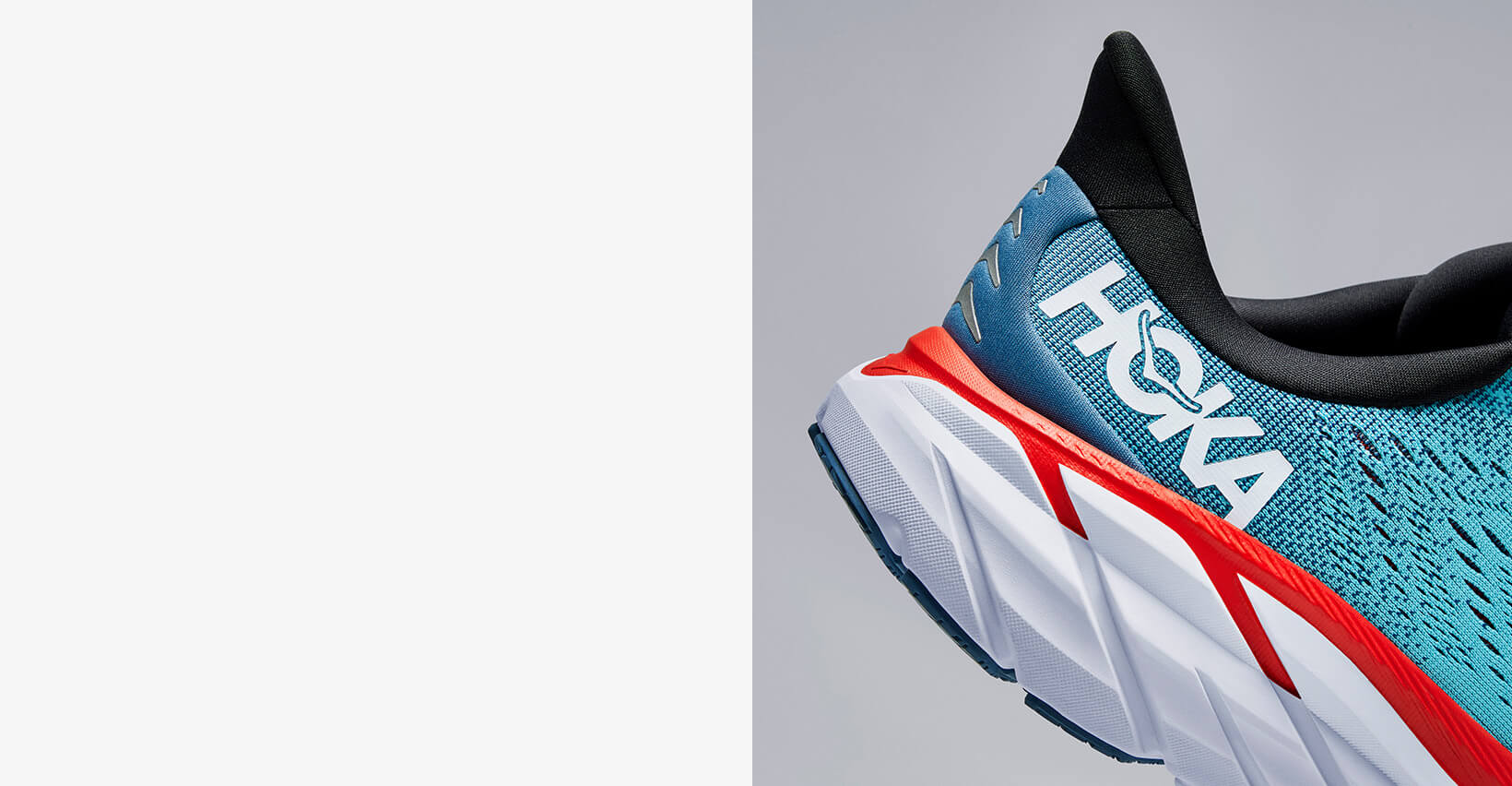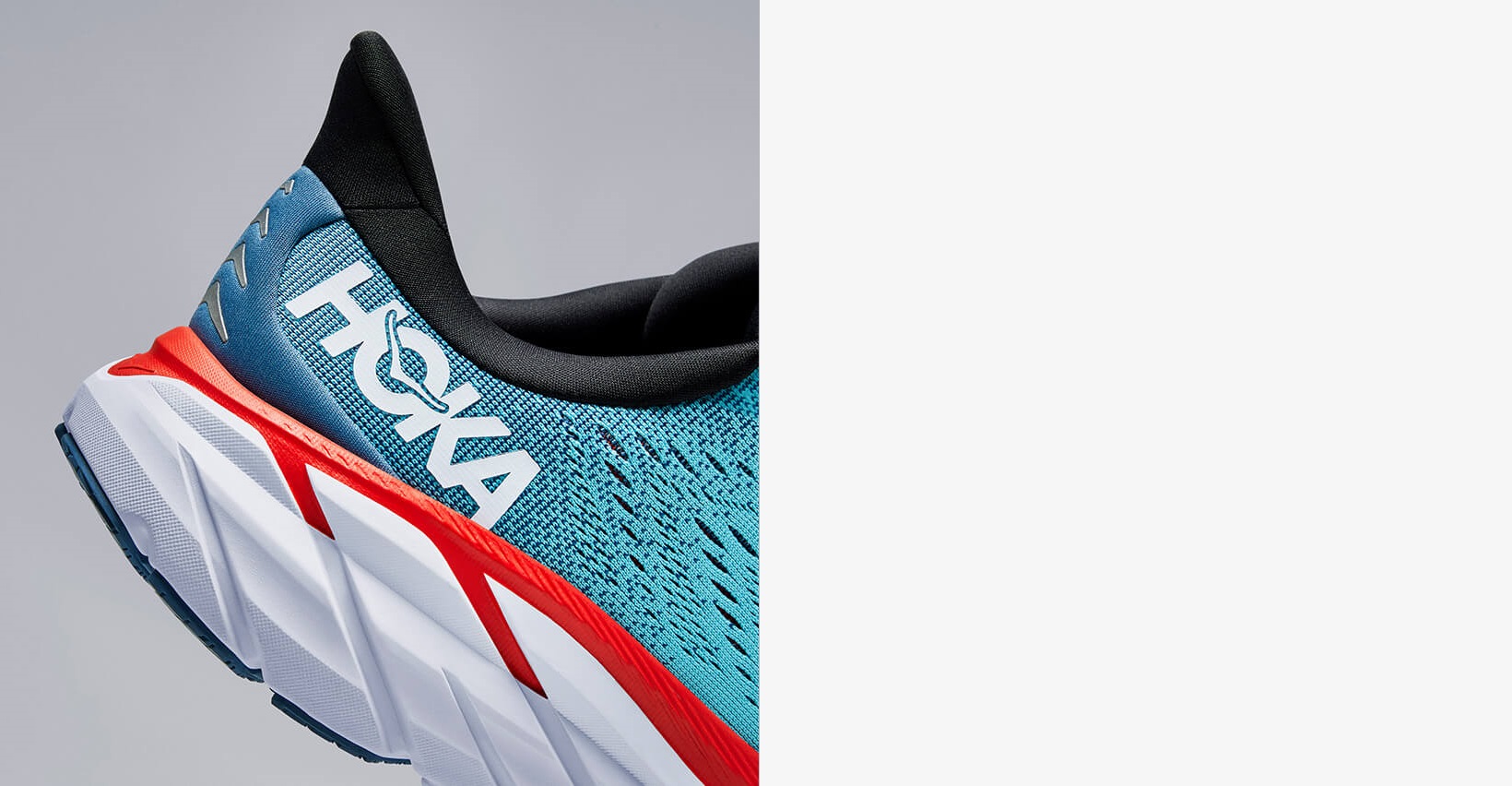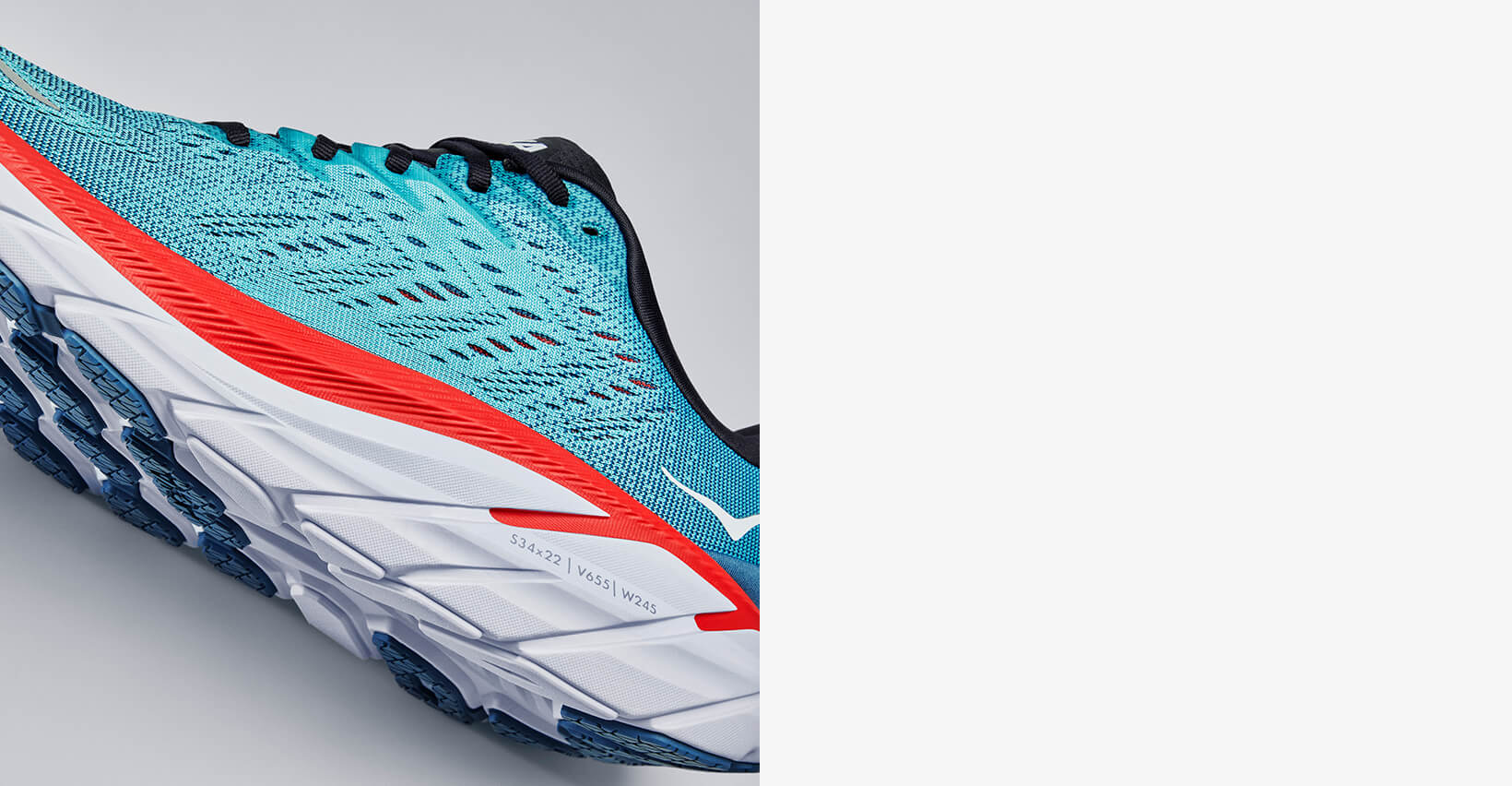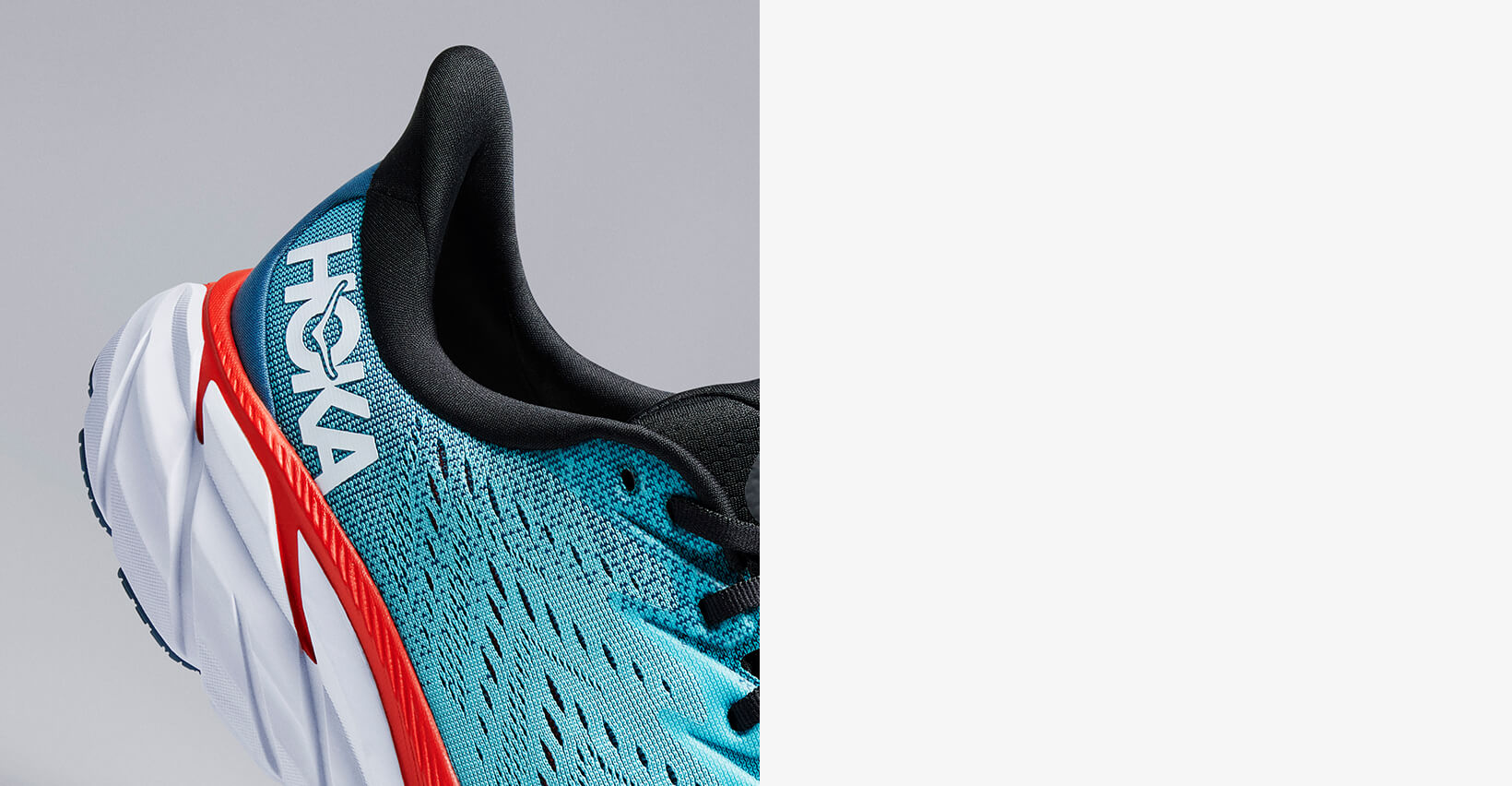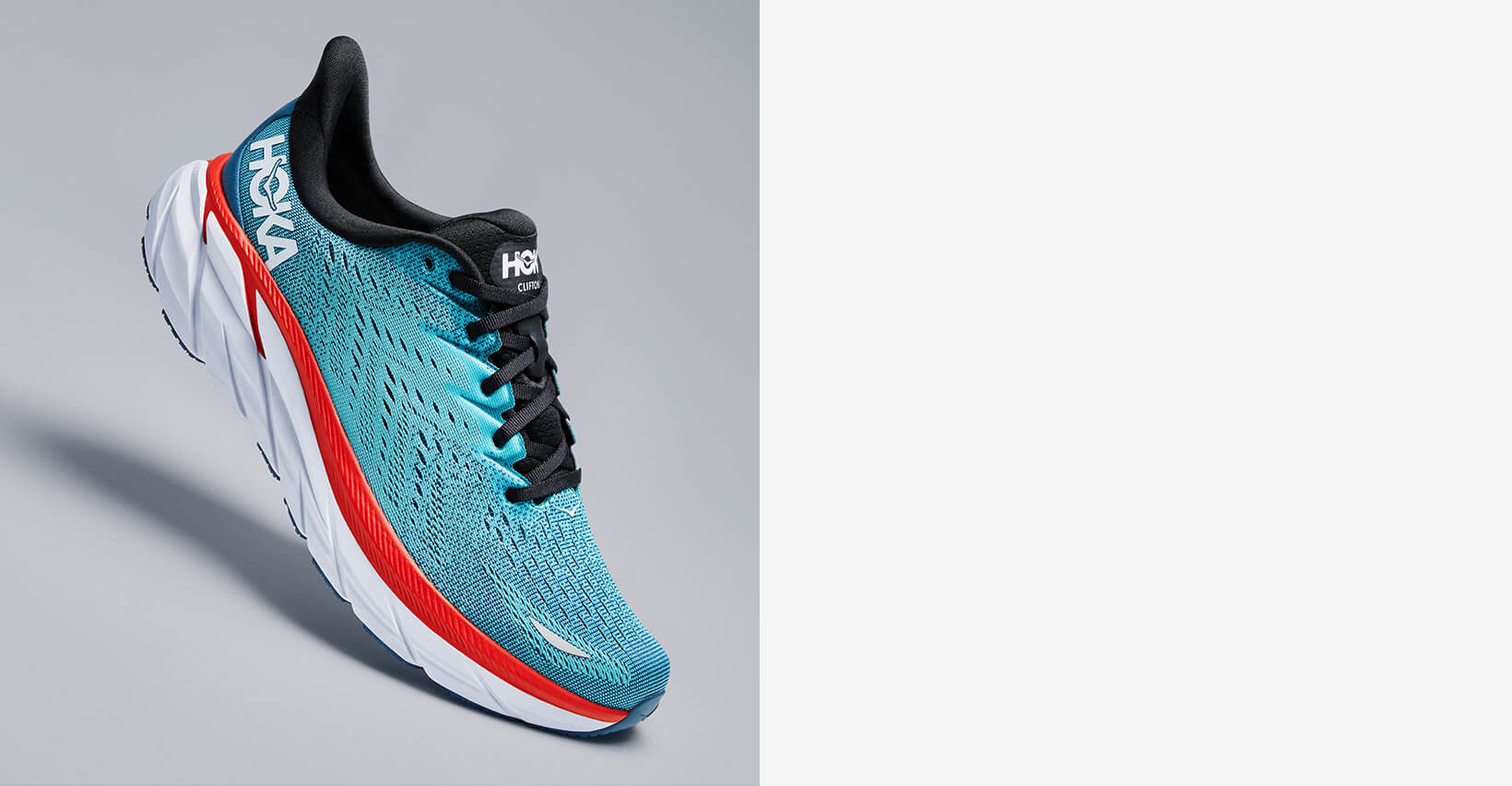 Previous
Next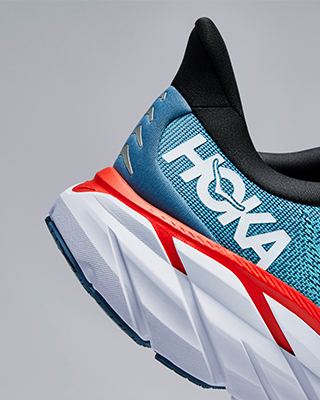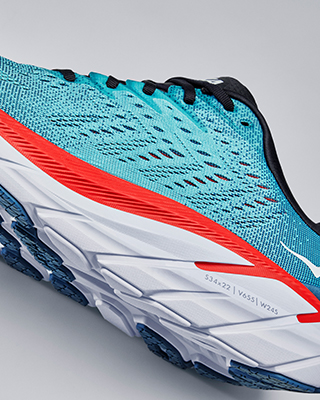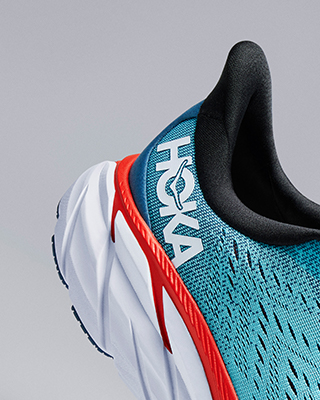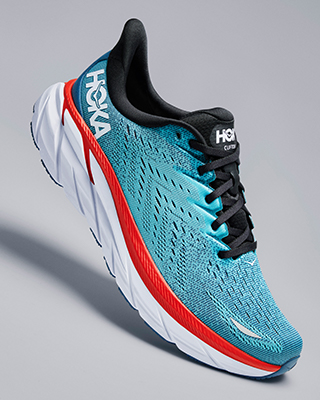 Product Specs
Stability
The Clifton 8 contains our J-Frame(TM) technology designed to prevent excessive inward roll, or overpronation, without overcorrecting your gait.
The Clifton 8 contains features that make the shoe inherently stable, such as a wide base and our Active Foot Frame, for a moderate amount of stability that is still designed to work for neutral gaits.
The Clifton 8 features a symmetrical bed of cushion without additional prescriptive technologies. Designed to provide the support you want and nothing you don't.
Cushion
The Clifton 8 features a low-profile cushion bed that keeps your foot closer to the ground, and utilizes a firmer material designed to provide an efficient push-off.
The Clifton 8 is designed to provide protective cushion while maintaining a responsive toe-off for when you want to go faster.
The Clifton 8 features a higher bed of soft cushion, designed to provide a forgiving impact and ride.
Weight

215.00g

Heel to toe drop

5.00mm
---
---