---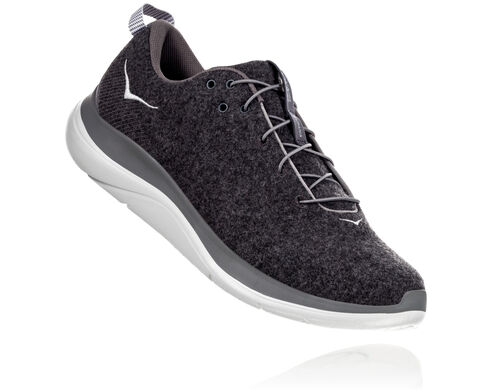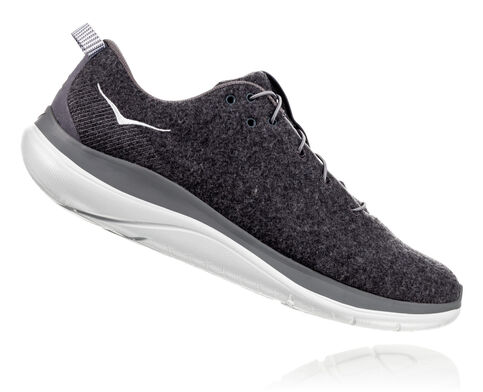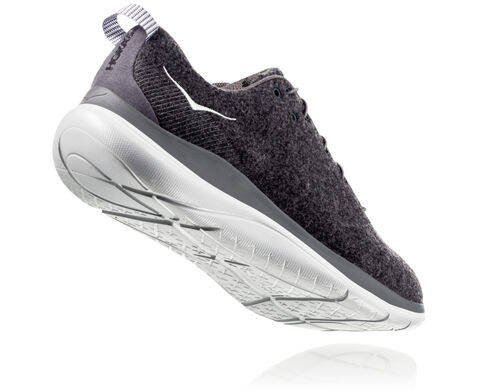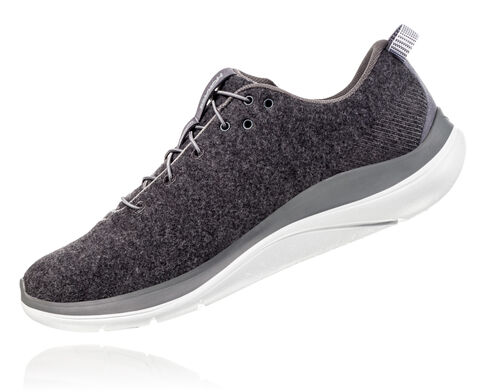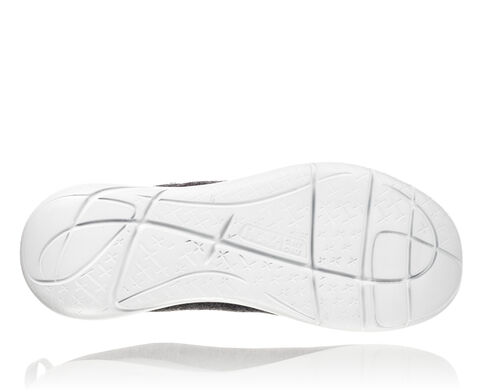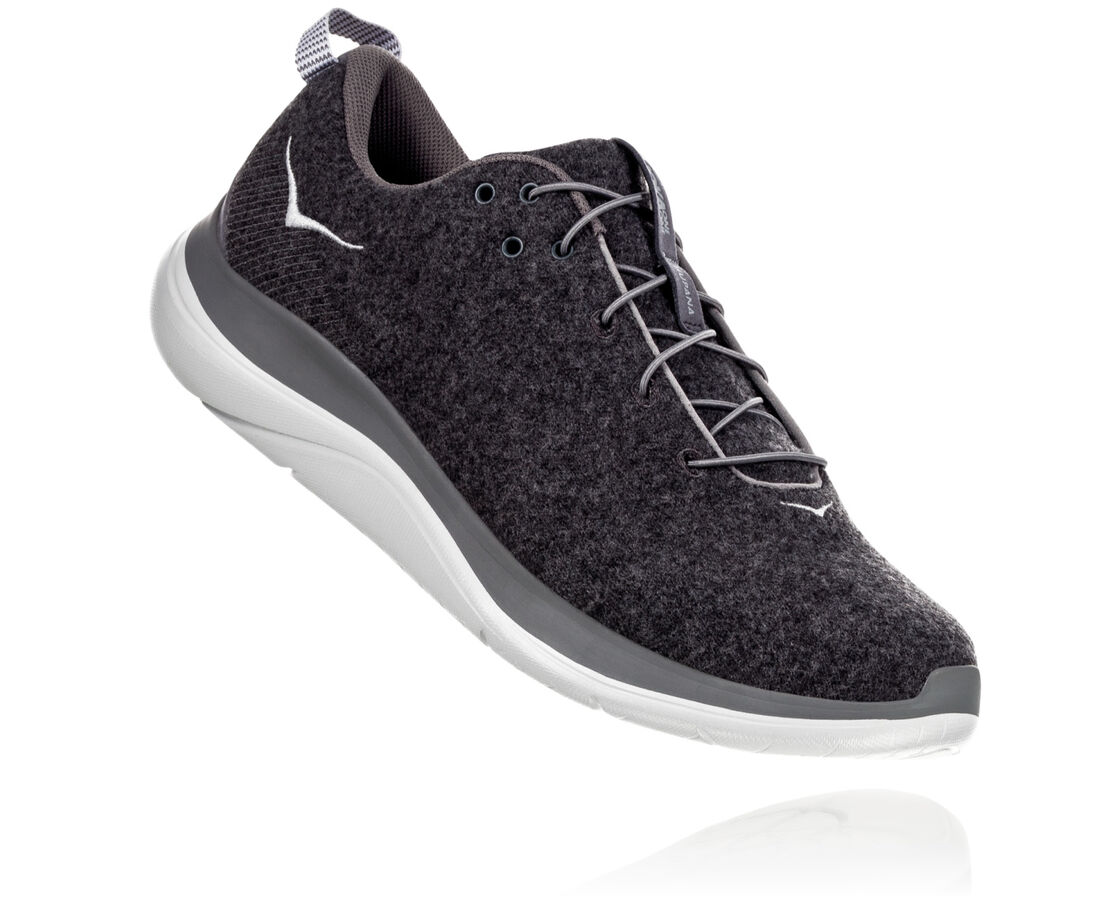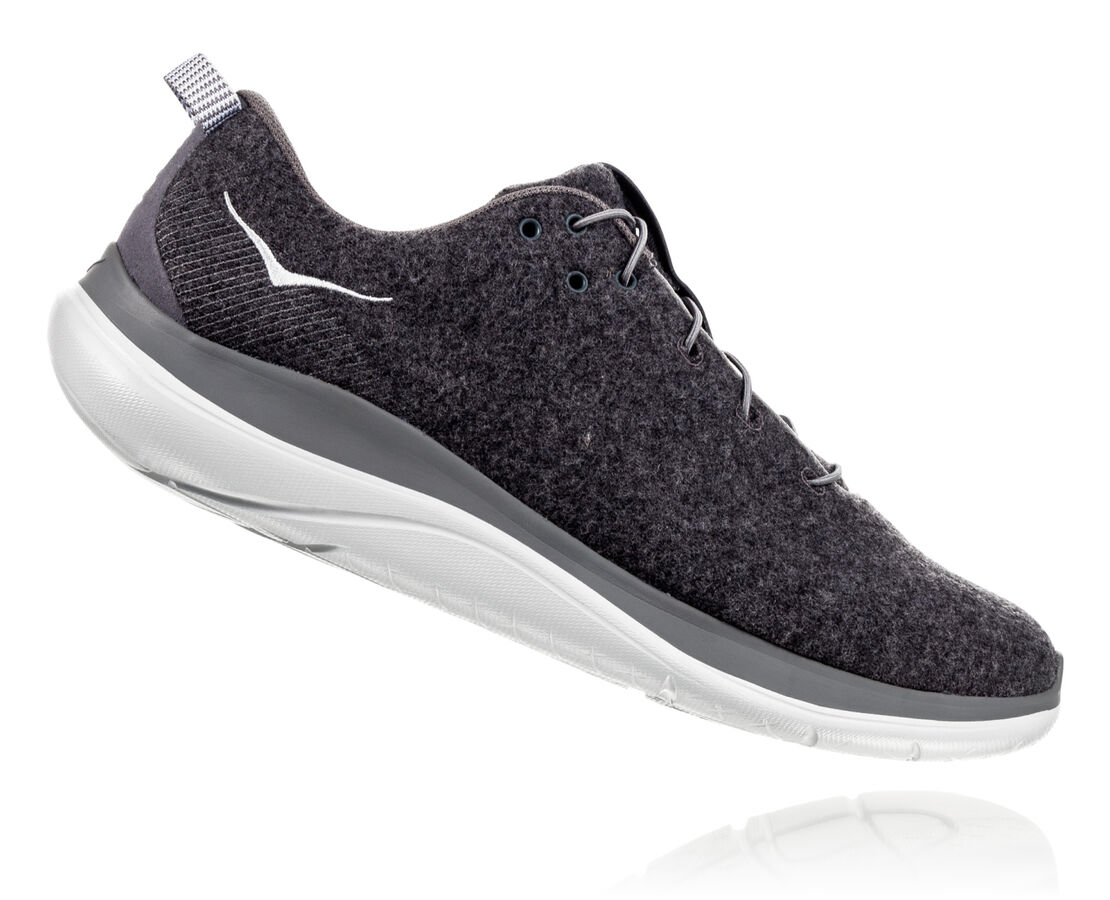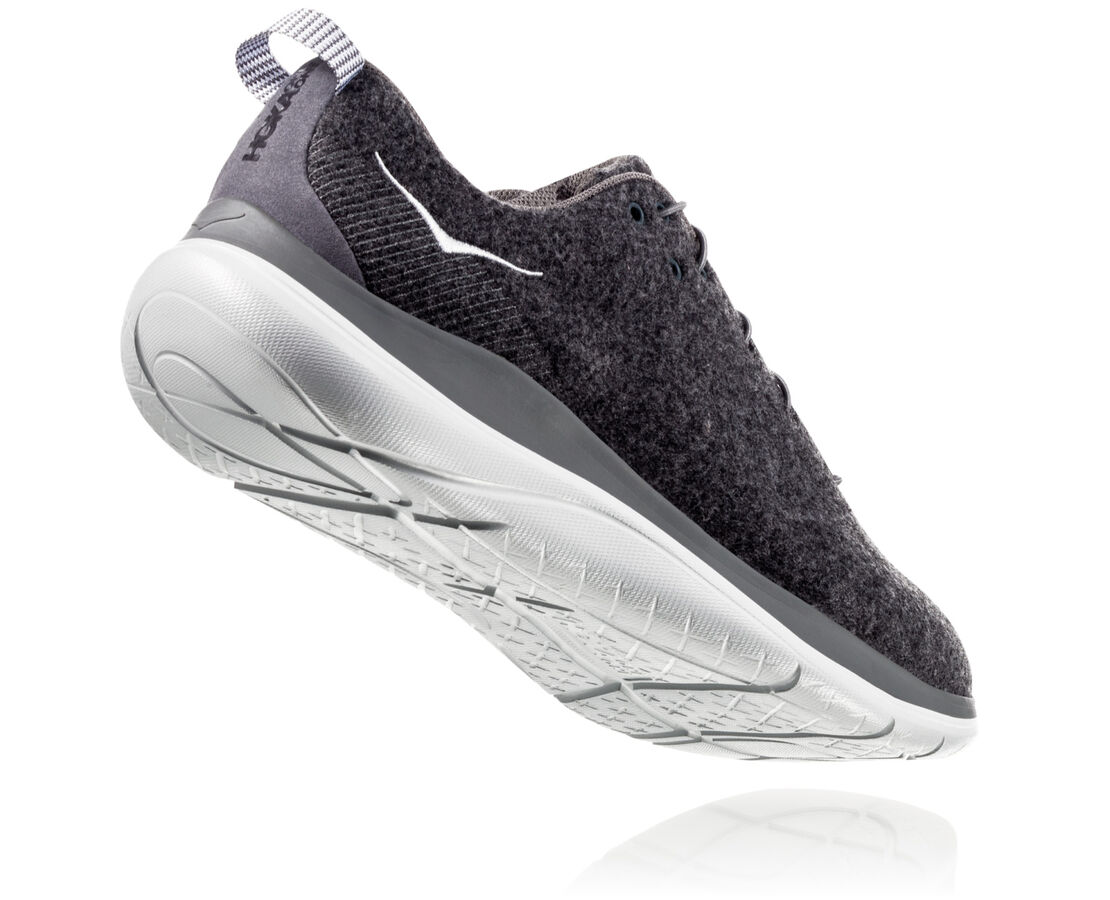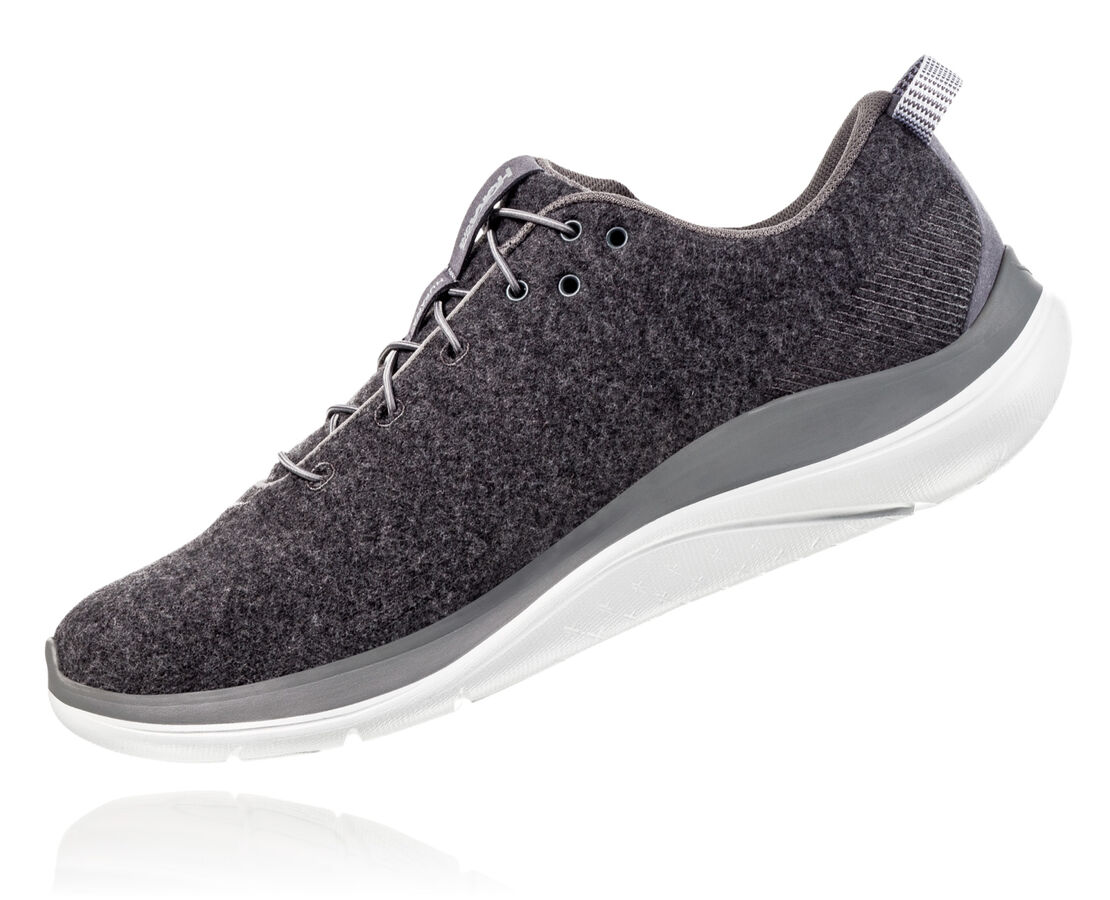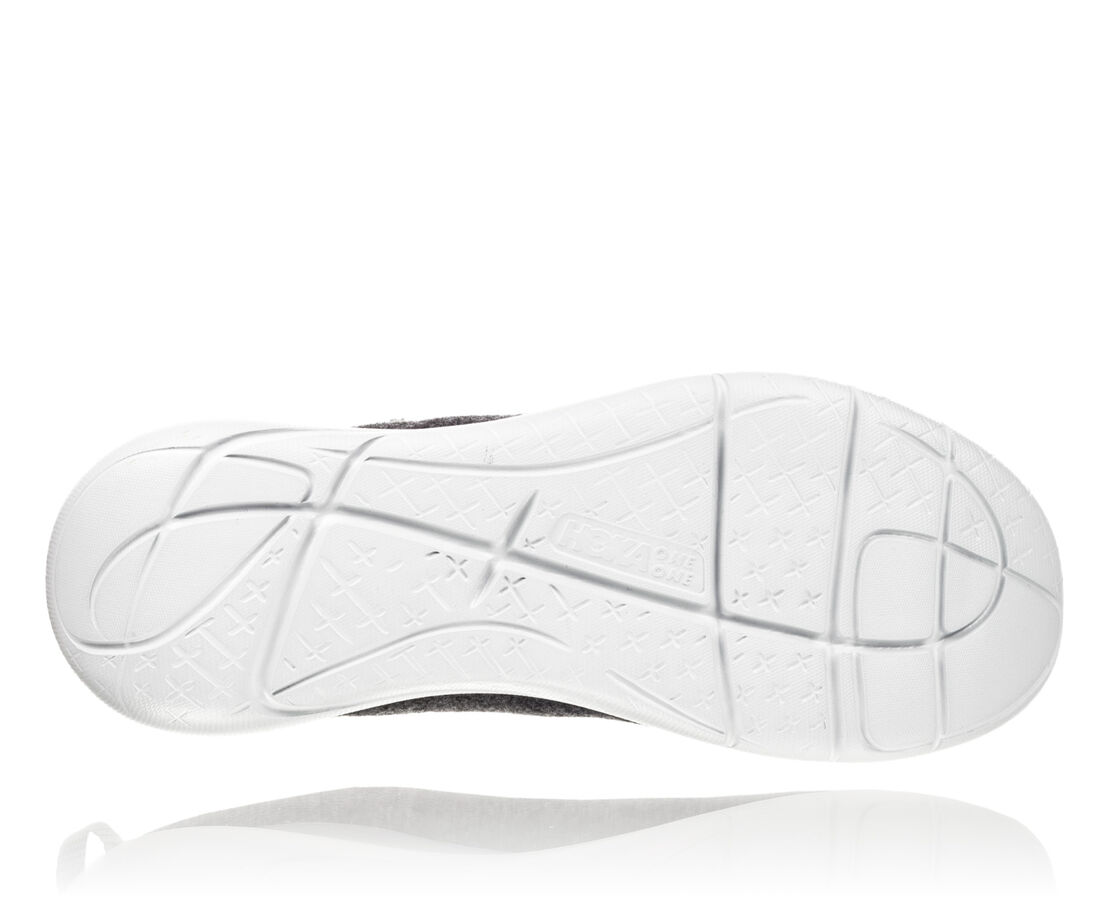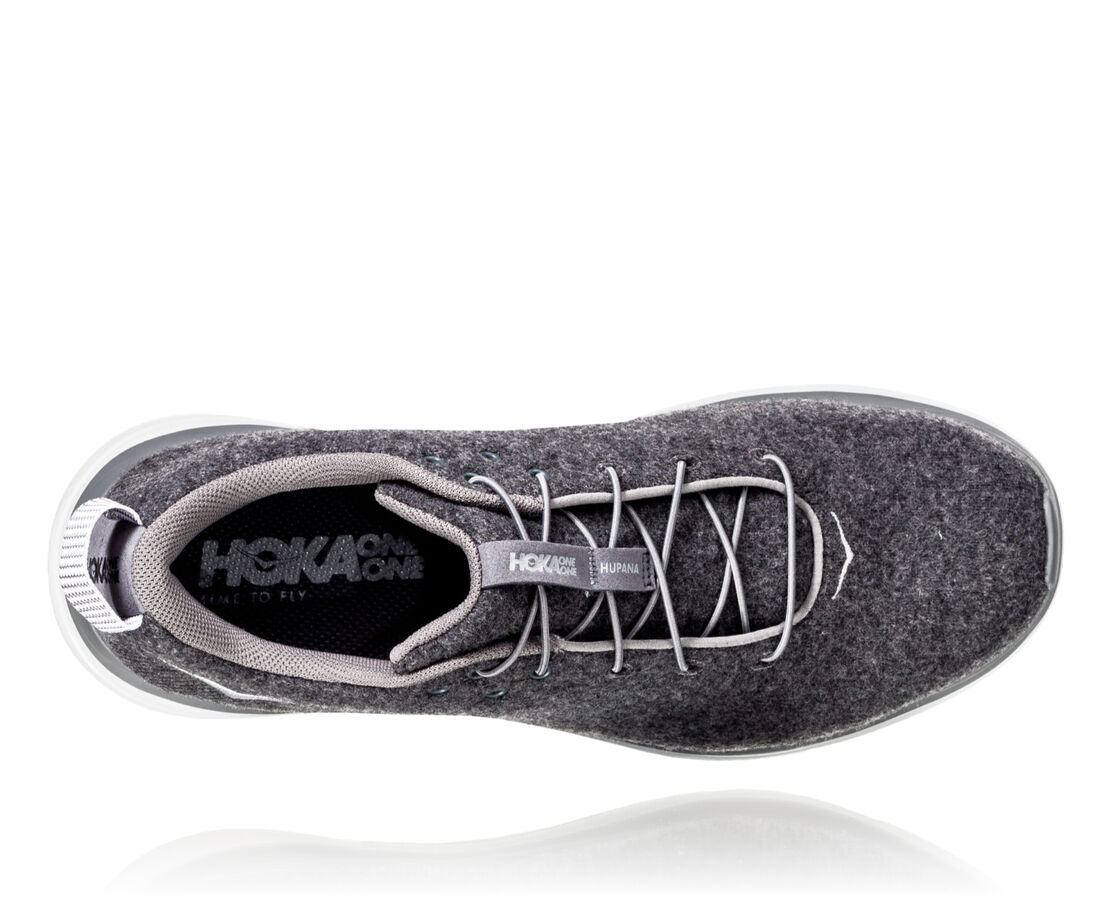 Men's
Hupana Flow Wool
---
Free delivery on orders from €100
The Hupana's feeling of lightness and bounce — due to its full R-BOUND™ midsole and outsole — is enhanced by the new wool fleece upper, which offers a large helping of sheer comfort. This wool upper option gives the Hupana Flow a sock-like feel, making it a shoe you can truly wear all day. To complement the Hupana Flow Wool's upper, this agile little number features the renowned HOKA ONE ONE® cushioned feel, which means comfort all day and possibly all evening. Get comfortable.
Wool fleece upper provides luxurious comfort while letting your feet breathe.
Interior liner provides structure and comfort.
Balanced Meta-Rocker.
R-BOUND™ midsole for a dynamic, responsive ride.
Full R-BOUND™ outsole for high rebound cushioning and traction.
Siped outsole for traction and precise flexibility.
Product Specs
Stability
The Hupana Flow Wool contains our J-Frame(TM) technology designed to prevent excessive inward roll, or overpronation, without overcorrecting your gait.
The Hupana Flow Wool contains features that make the shoe inherently stable, such as a wide base and our Active Foot Frame, for a moderate amount of stability that is still designed to work for neutral gaits.
The Hupana Flow Wool features a symmetrical bed of cushion without additional prescriptive technologies. Designed to provide the support you want and nothing you don't.
Cushion
The Hupana Flow Wool features a low-profile cushion bed that keeps your foot closer to the ground, and utilizes a firmer material designed to provide an efficient push-off.
The Hupana Flow Wool is designed to provide protective cushion while maintaining a responsive toe-off for when you want to go faster.
The Hupana Flow Wool features a higher bed of soft cushion, designed to provide a forgiving impact and ride.
Weight

261.00g

Heel to toe drop

5.00mm
---
---