All Gender
Hoka X Eg Bondi L
---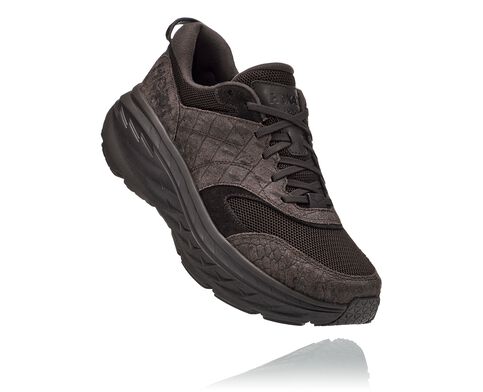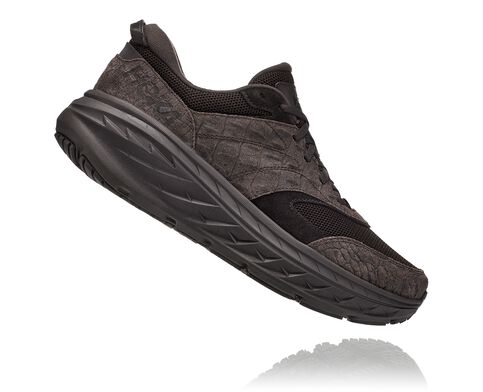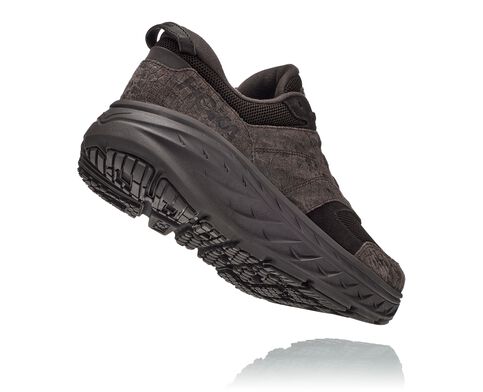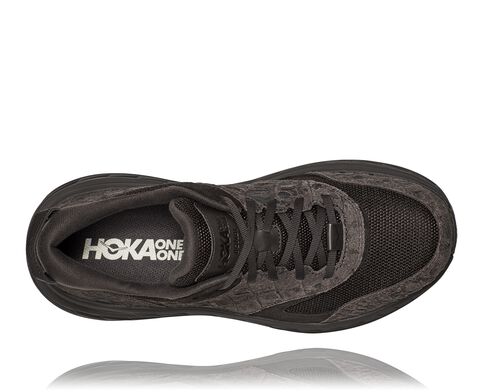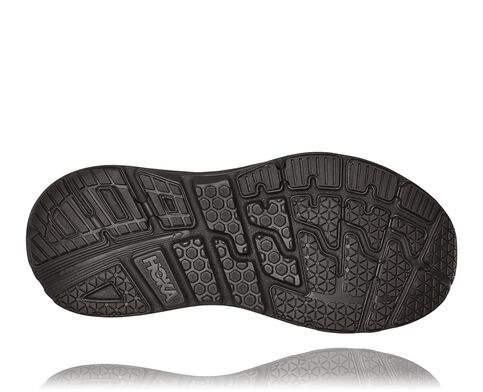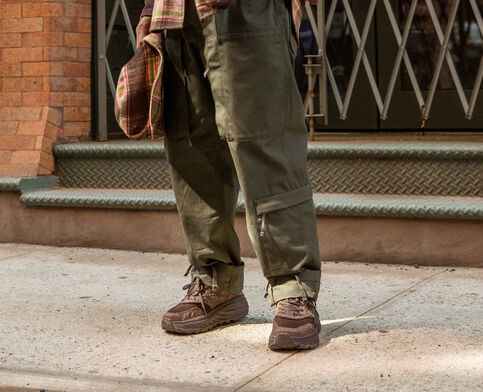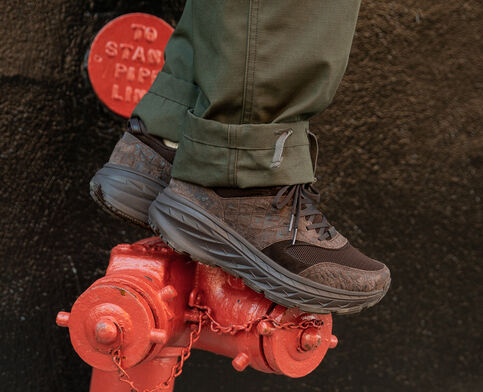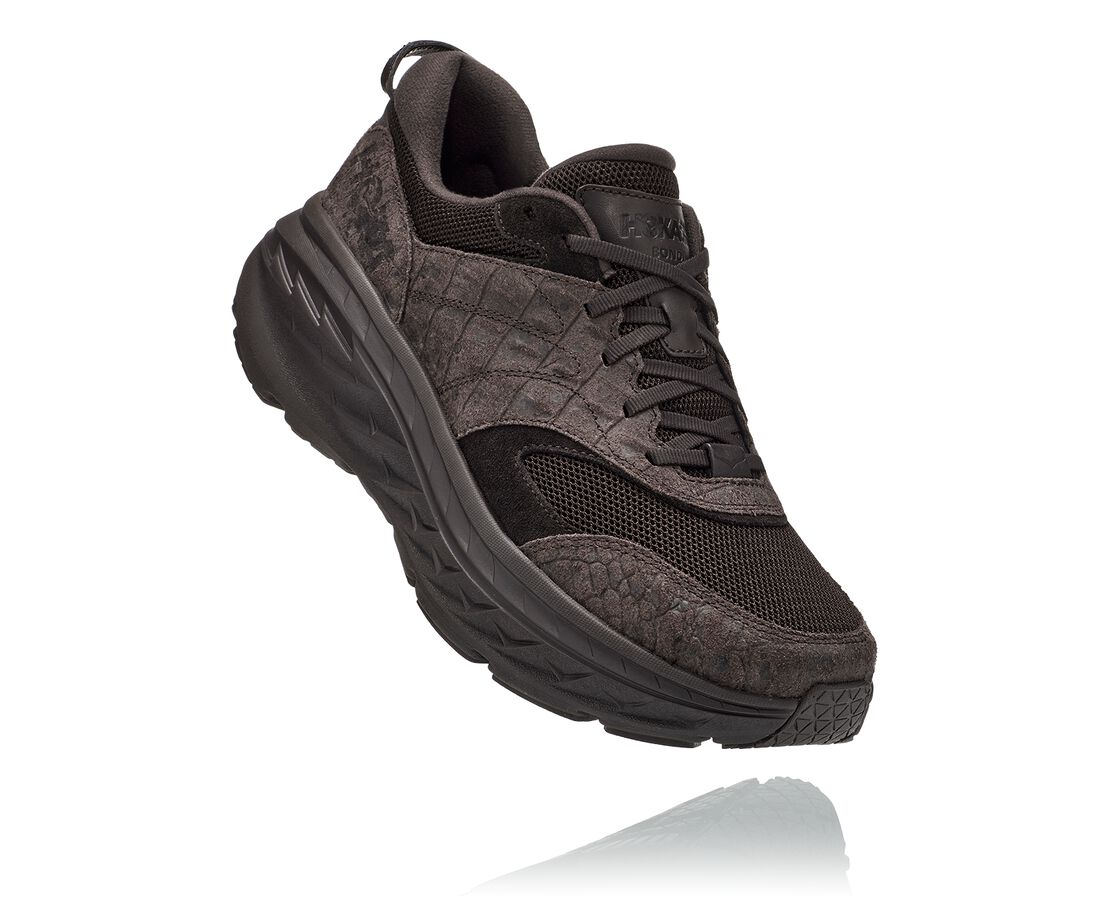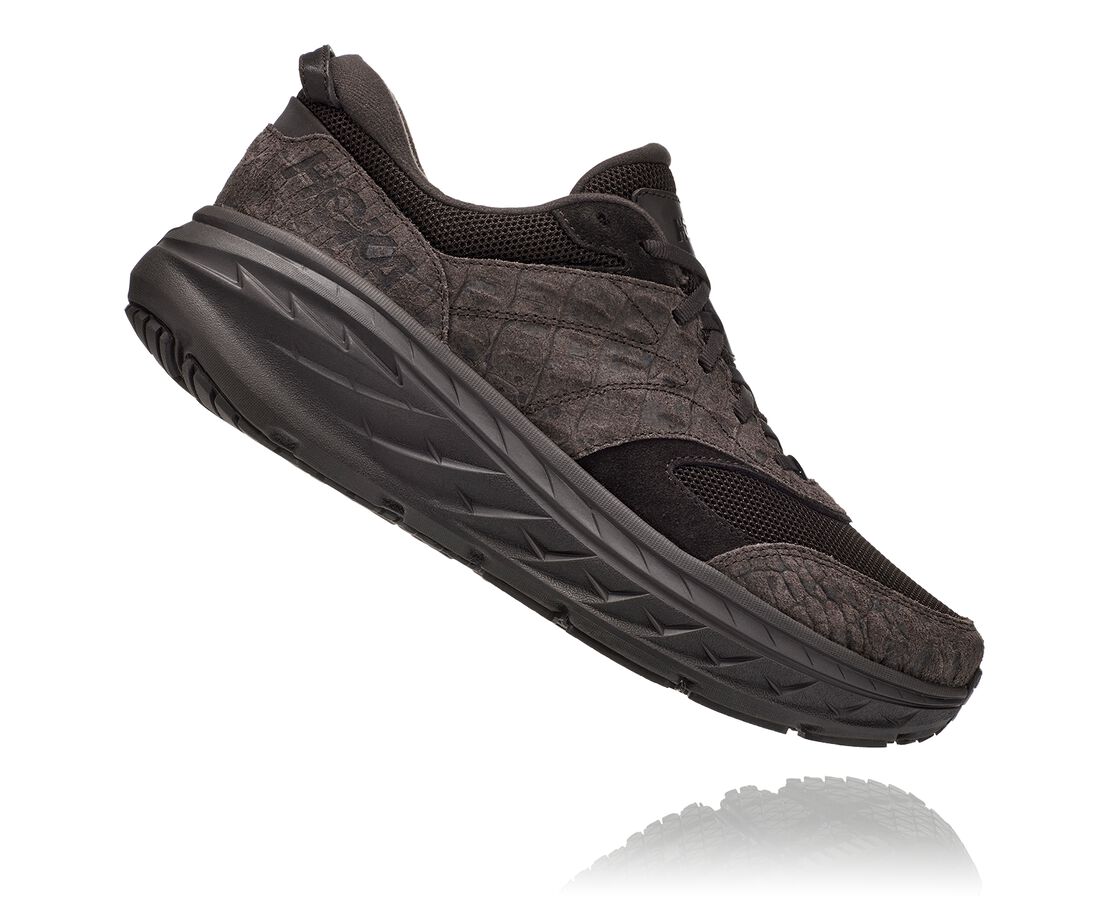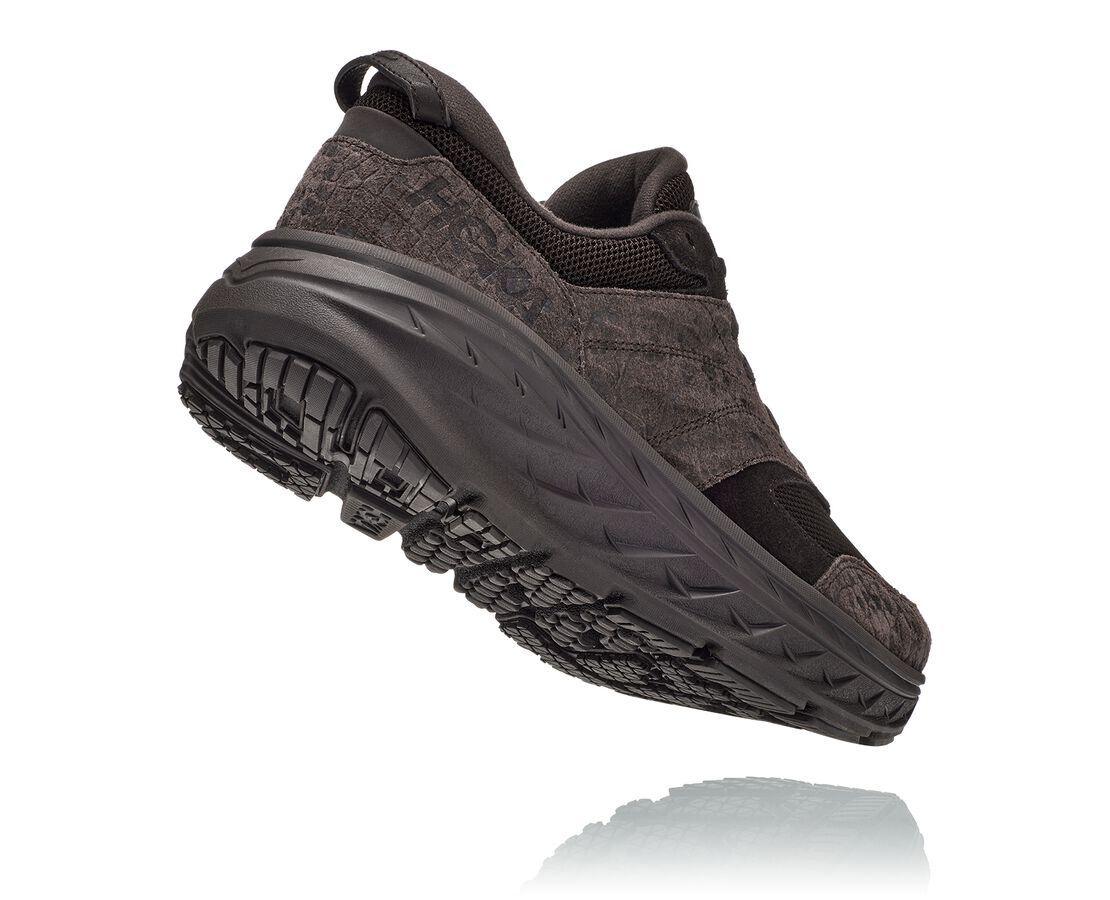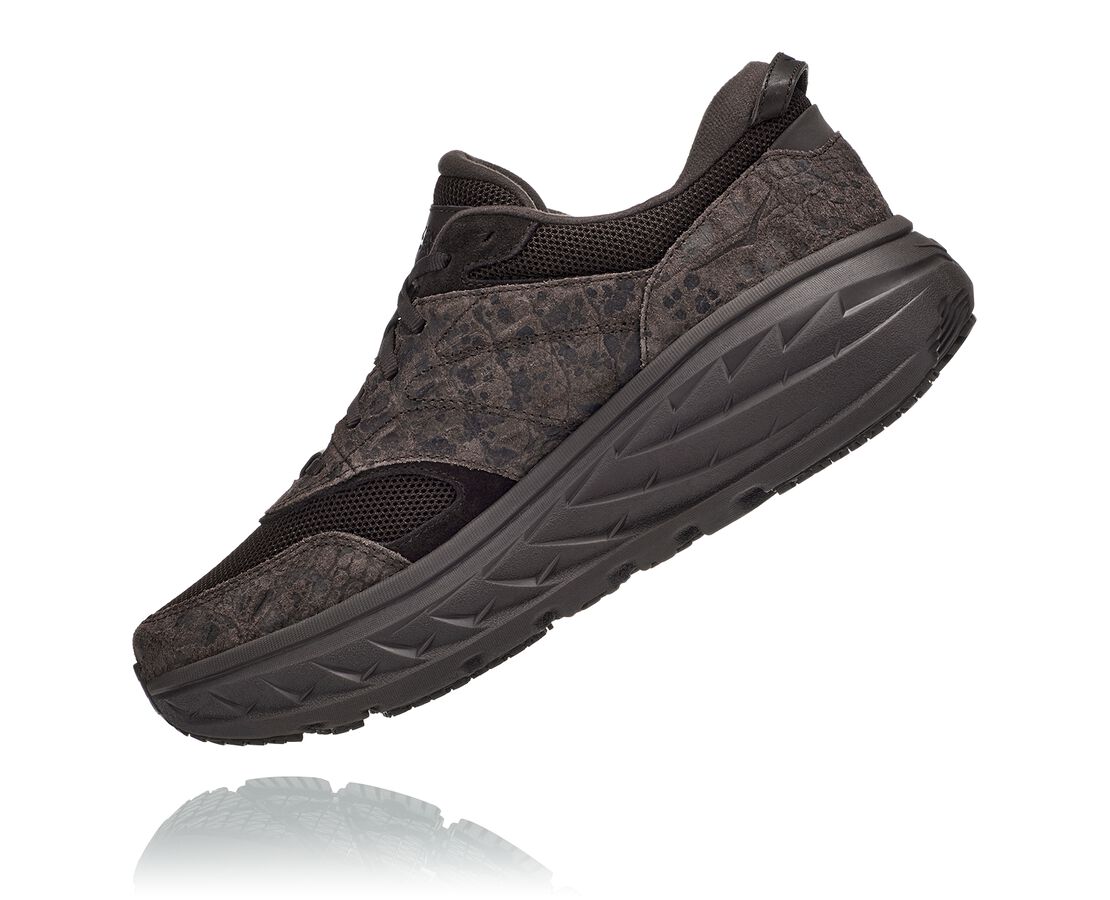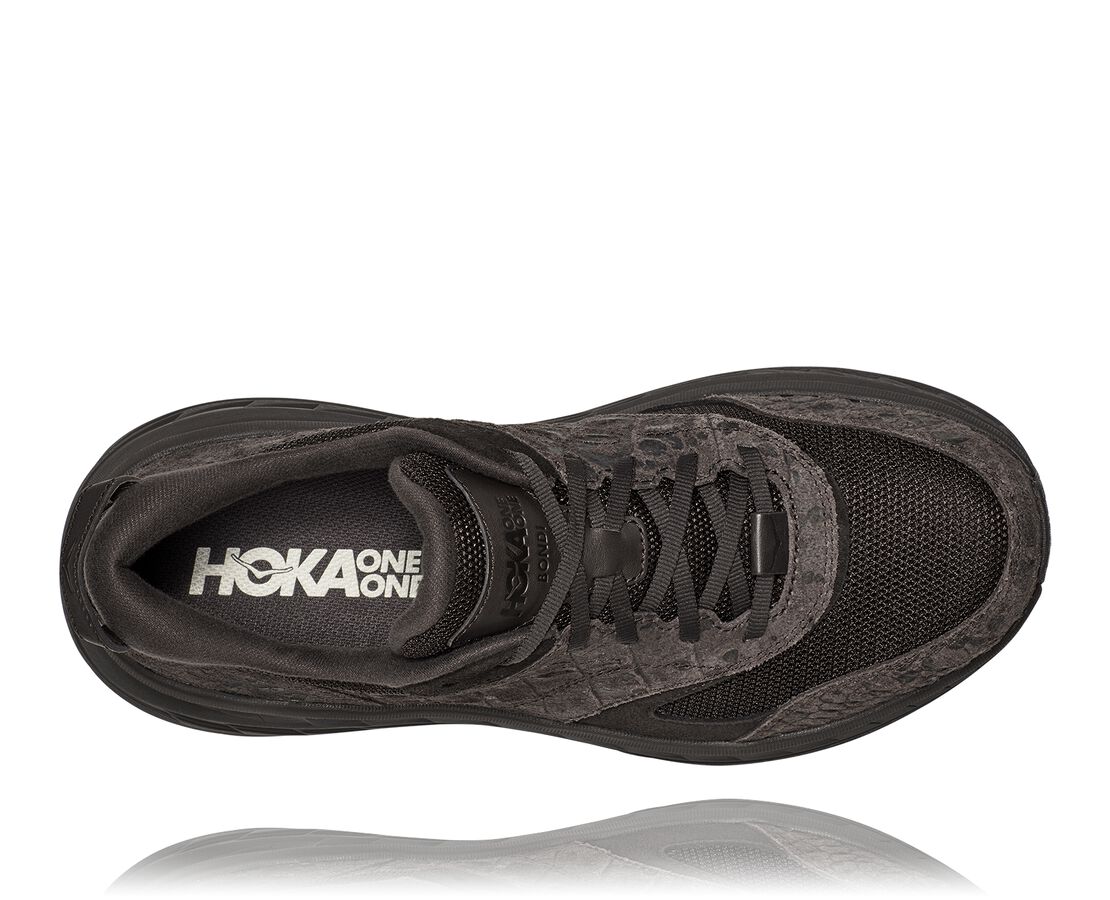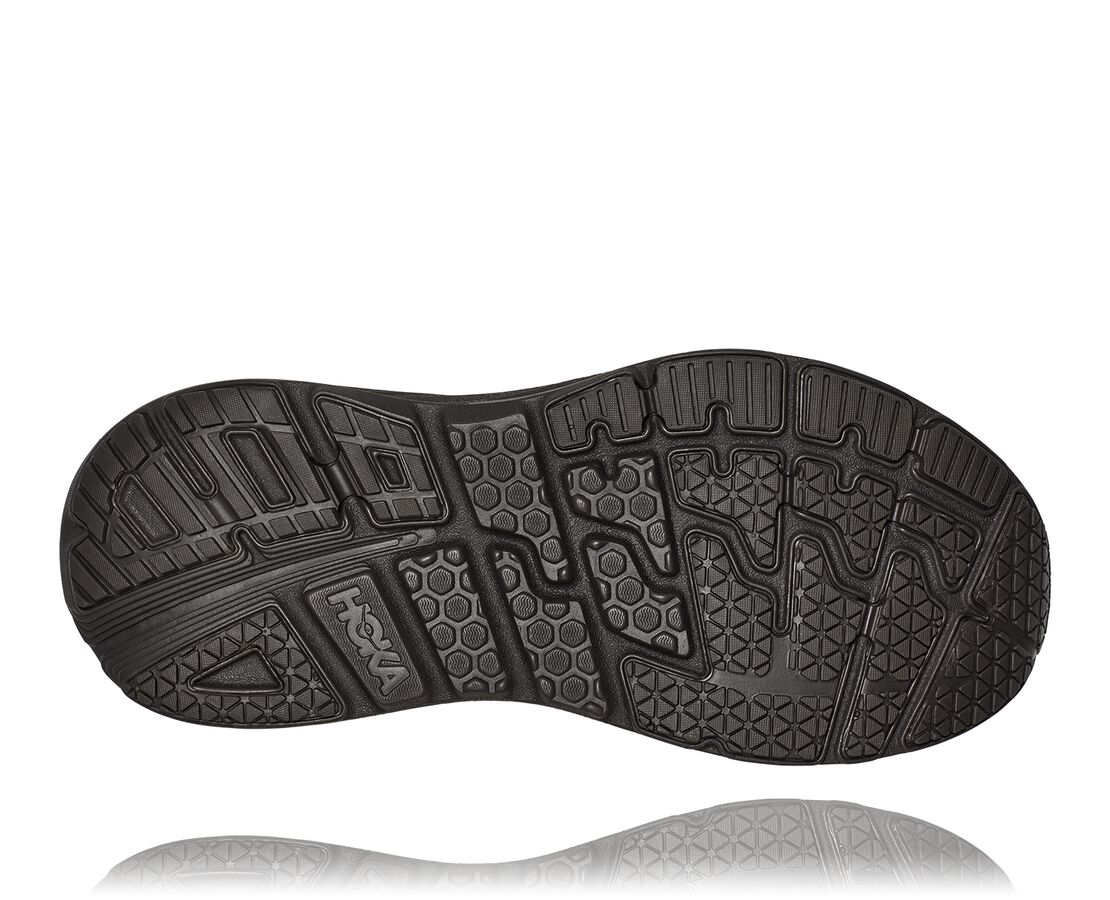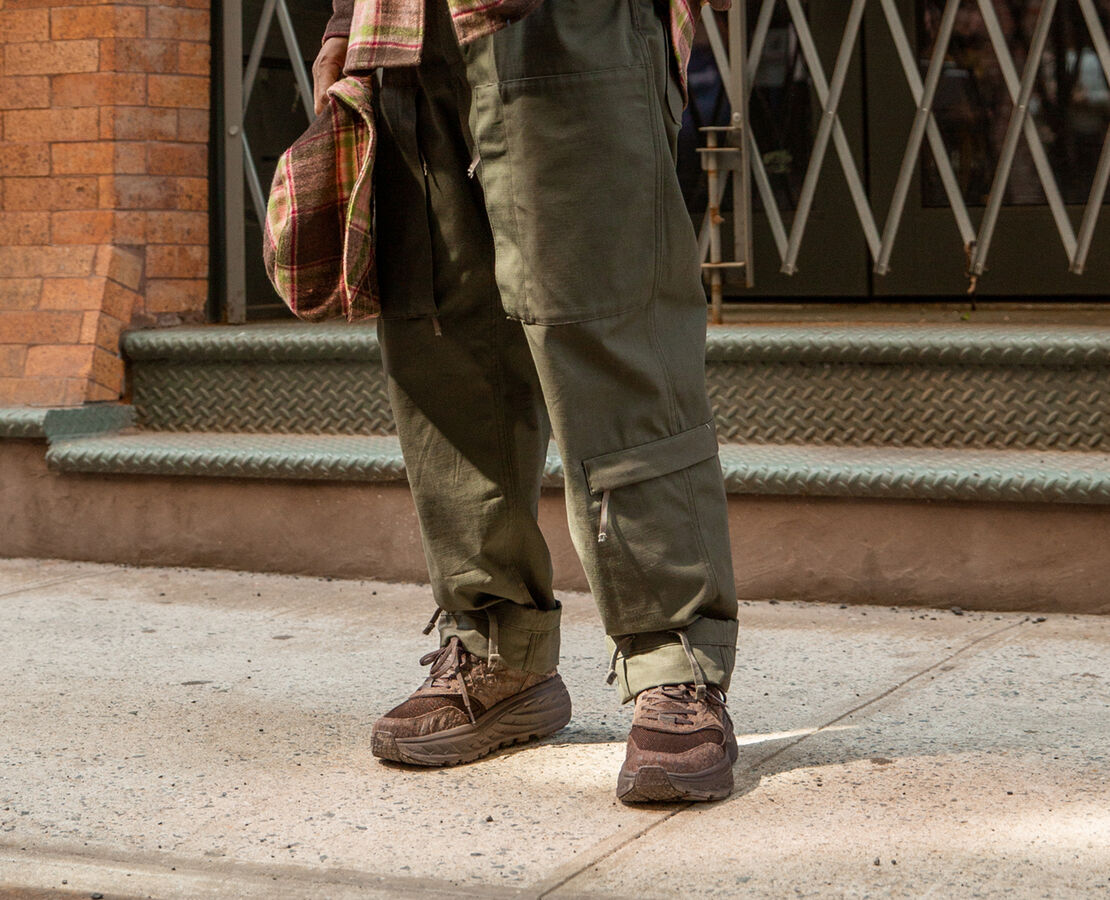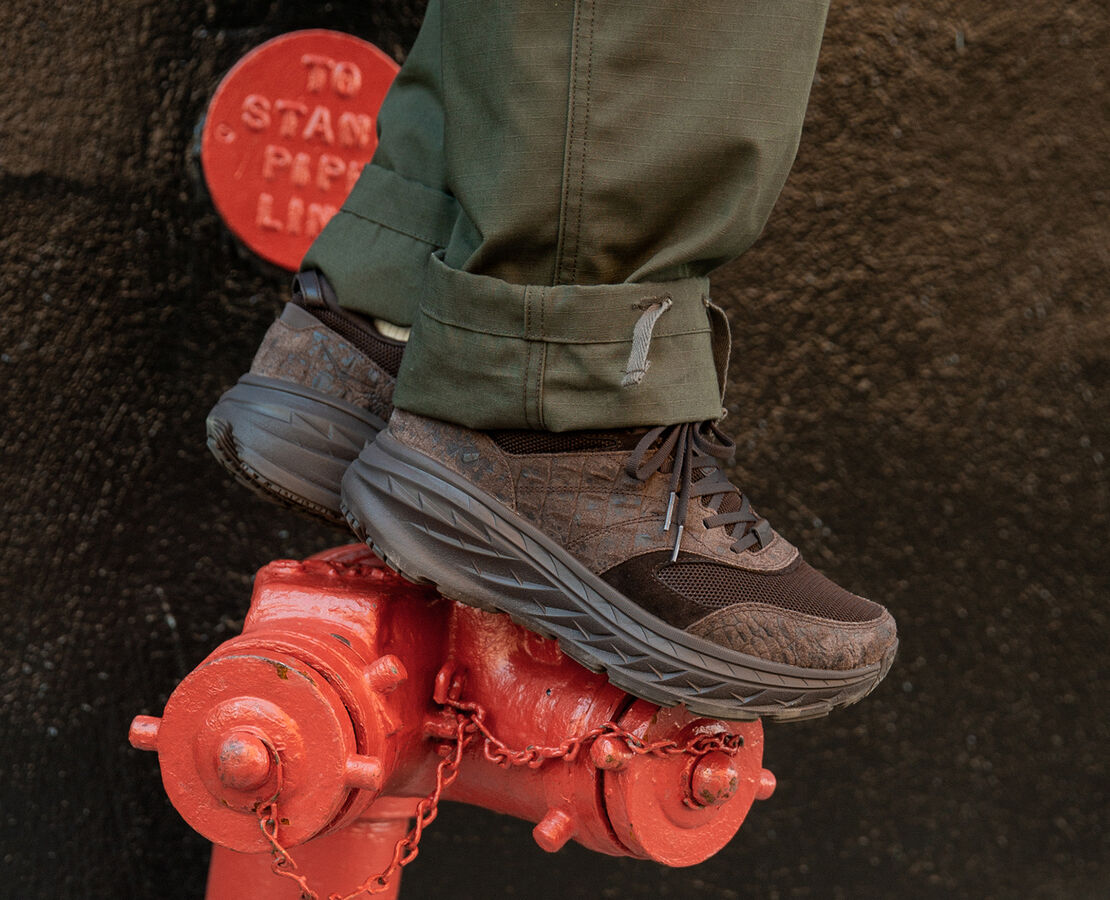 All Gender
Hoka X Eg Bondi L
This exclusive Engineered Garments collaboration elevates HOKA's maximally cushioned road shoe with a mix of leather and suede
---
Designed for All Day Comfort
Built on the blueprints of the Bondi 5 bottom unit, this exclusive Engineered Garments collaboration elevates HOKA's maximally cushioned road shoe with a mix of leather and suede. Adapted for everyday wear with an ultralight EVA midsole, these bold street staples are grounded in an early-stage Meta-Rocker to provide a smooth ride with every step.
Streamline upper that combines embossed leather and mesh
Early stage Meta-Rocker geometry
Features a full-length EVA midsole
Beveled heel design for smooth transition and increased durability
RN 88276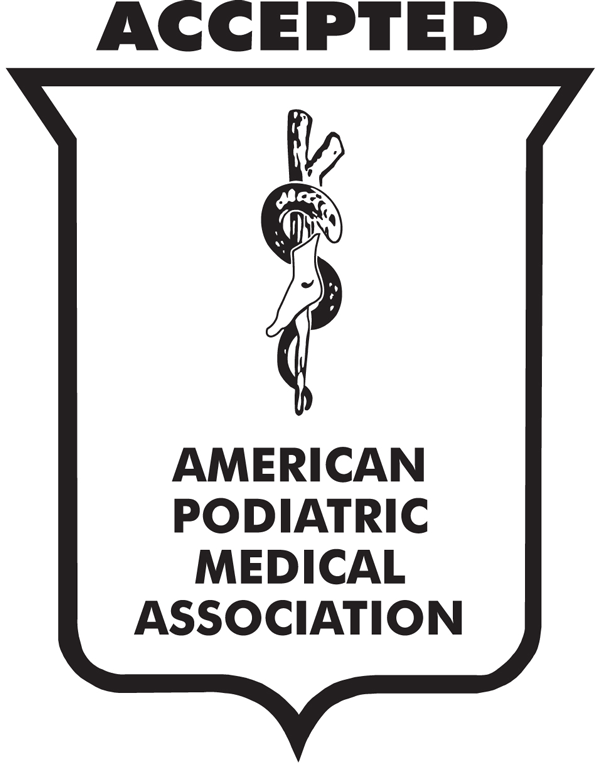 The American Podiatric Medical Association (APMA) Seal of Acceptance recognizes products that have been found beneficial to foot health. To earn the Seal, each product is reviewed by a group of APMA podiatrists to ensure it promotes foot health.
Product Specs
Stability
The Hoka X Eg Bondi L contains our J-Frame(TM) technology designed to prevent excessive inward roll, or overpronation, without overcorrecting your gait.
The Hoka X Eg Bondi L contains features that make the shoe inherently stable, such as a wide base and our Active Foot Frame, for a moderate amount of stability that is still designed to work for neutral gaits.
The Hoka X Eg Bondi L features a symmetrical bed of cushion without additional prescriptive technologies. Designed to provide the support you want and nothing you don't.
Cushion
The Hoka X Eg Bondi L features a low-profile cushion bed that keeps your foot closer to the ground, and utilizes a firmer material designed to provide an efficient push-off.
The Hoka X Eg Bondi L is designed to provide protective cushion while maintaining a responsive toe-off for when you want to go faster.
The Hoka X Eg Bondi L features a higher bed of soft cushion, designed to provide a forgiving impact and ride.
Weight

10.00oz

Heel to toe drop

4.00mm
Time to Fly Hoka One One Blog
---
---